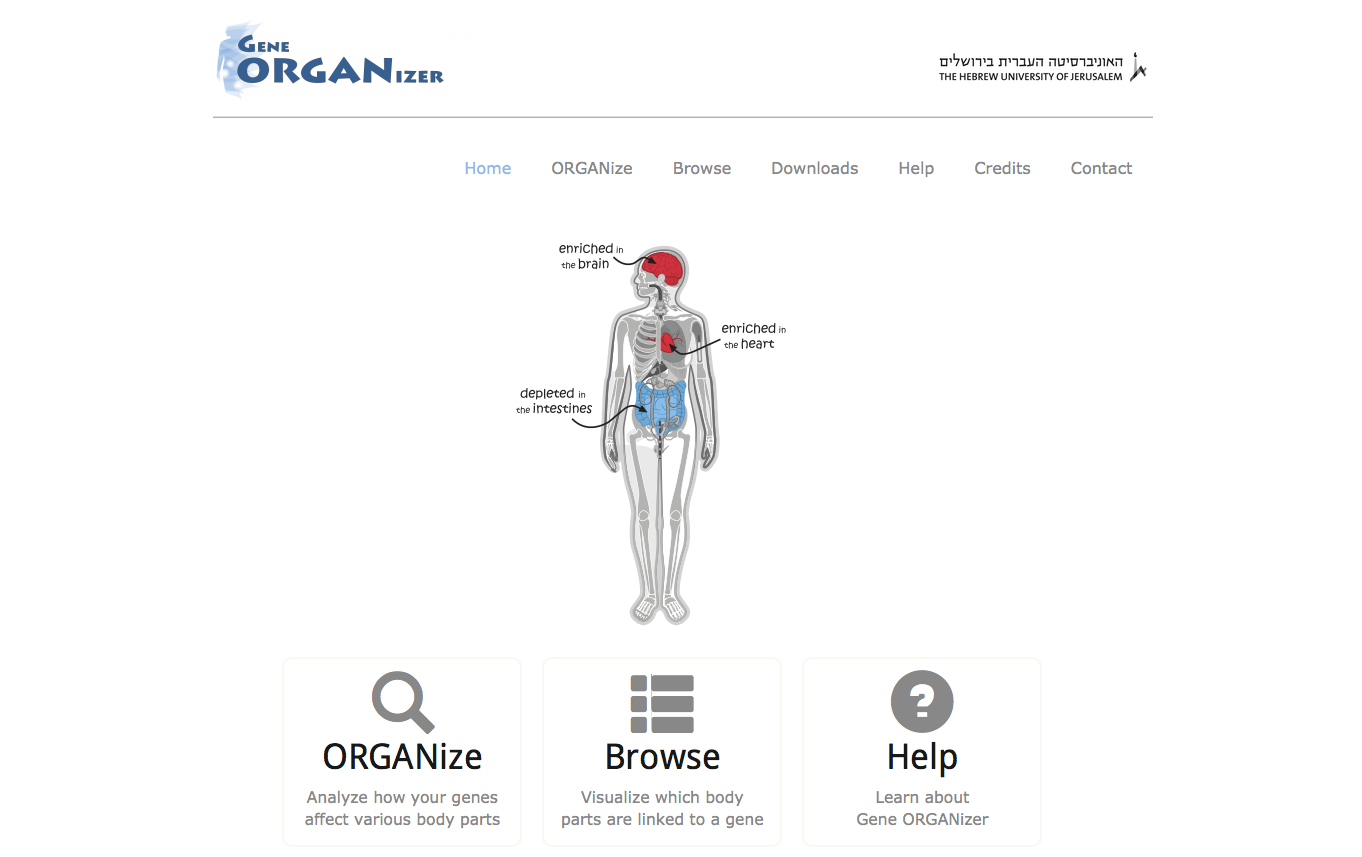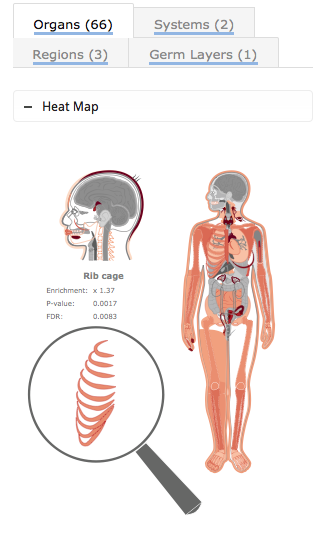 Gene ORGANizer, a visual bioinformatic tool that helps geneticists and biologists to determine the correspondence of a selection of genes with human body parts.
The website was developed at the Hebrew University of Jerusalem, and features a Gene Browser that visualizes the association of individual genes to human organs, body systems or germ layers.
The flagship, Gene ORGANizer uses elaborate statistical methods to render the association of multiple genes to body parts according to input from the user.