We are Impulse Digital. As a lean and formidable creative company we're uniquely positioned to deliver high-quality outcomes — both efficiently and consistently. We do all this with a refreshing level- headedness and respect for transparency.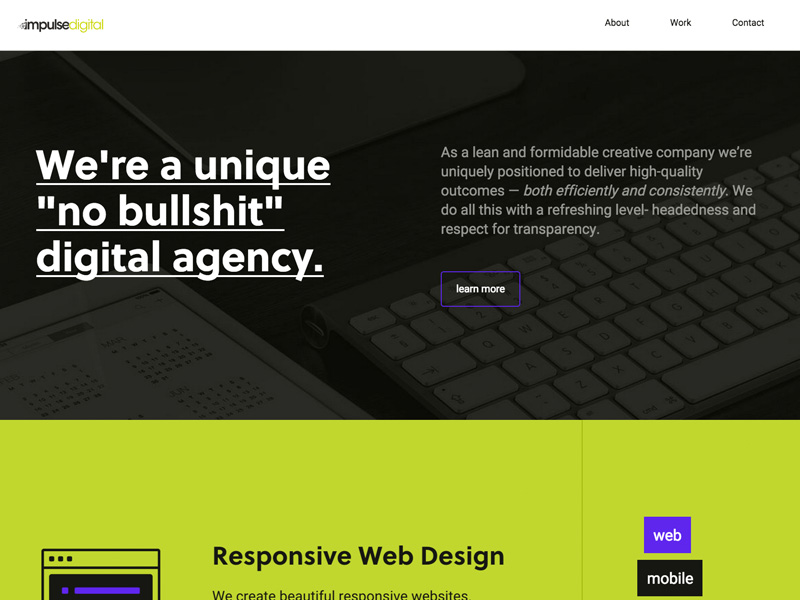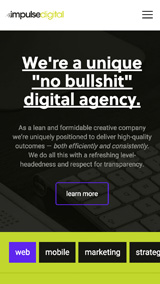 We custom designed and developed this website.
All of the icons, illustrations and design is completely custom done by our agency and the development is a bespoke SilverStripe solution.
We utilised Foundation as a framework and used the latest in CSS3, HTML5 and JS to create smooth animation techniques and clean work showcase pages.