Design & Development of the prestigious award winning Moonen Shipyard.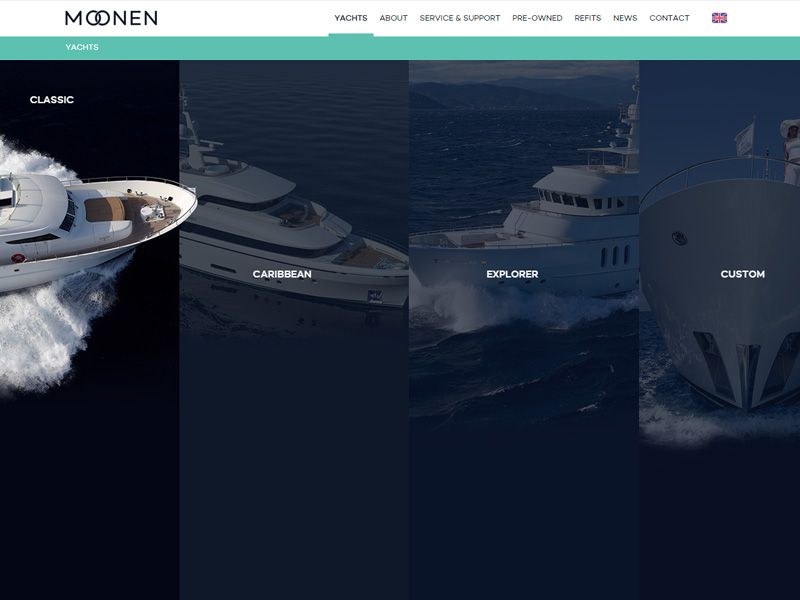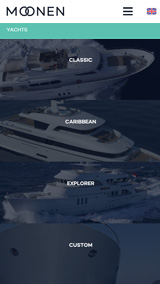 About the client
Moonen Shipyards is one of the world's foremost builders of motoryachts between 65 and 150 ft. Located in the medieval Dutch town of Den Bosch ('s-Hertogenbosch), the first yacht to be built by what is today called the Moonen yard was launched in 1963. Gaining a reputation for quality and service, Moonen soon grew in sophistication and expanded its client base first across continental Europe and then much further afield – in fact to wherever connoisseurs of fine yachting reside.
Over five decades, Moonen has created an impressively diverse fleet in lengths between 20-45 metres: Displacement yachts, explorer vessels, fast displacement motoryachts and custom superyachts. All share an irreplaceable Moonen quality, which fascinates sophisticated owners around the world and is offered at a competitive price. Moonen's two state-of-the-art yards in the Netherlands also offer first-class refits.
Launched

13 November 2014