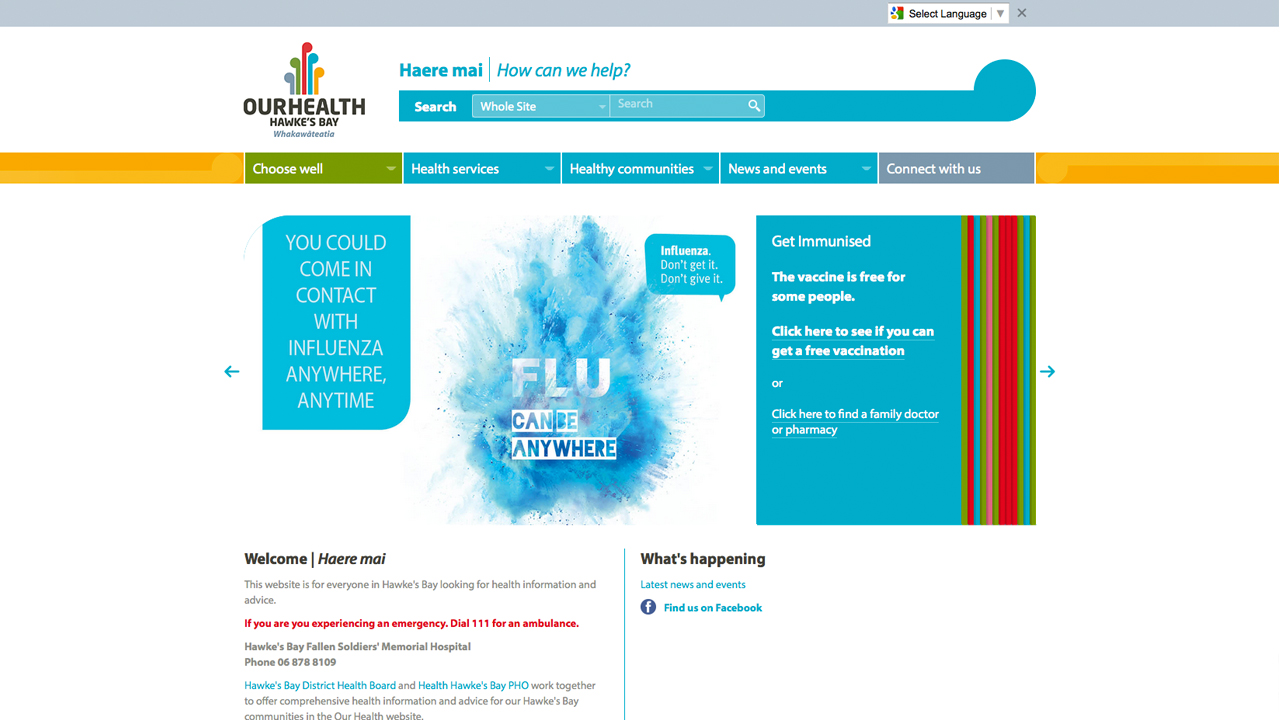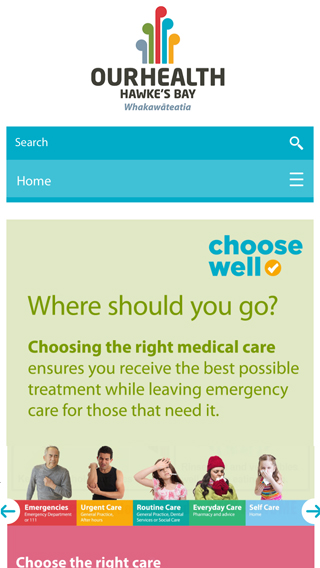 Providing Hawke's Bay patients and visitors exceptional health information and advice.

This website is for everyone in Hawke's Bay looking for health information and advice. Hawke's Bay District Health Board and Health Hawke's Bay PHO work together to offer comprehensive health information and advice for our Hawke's Bay communities in the Our Health website.

The team at the Hawke's Bay District Health Board are committed to providing the highest quality healthcare information and the pursuit of excellence ensuring that patients and families receive superior quality service.
Challenges and Objectives

Providing user friendly and accurate healthcare information too everyone in Hawke's Bay was central to the ethos of this project. Working with leading design house Band we created a user friendly, intuitive and most importantly informative website for use by those seeking information about service and those already in the healthcare system.
A Sound UX Strategy

In the partnership with Band we moved through a platform development process that was thoughtful and comprehensive. This multi-phase process included discovery, strategy, creative, development and deployment. The team immersed themselves in the mind of the potential user, discovering the required messaging, marketing challenges, audience and overall digital goals. Once these were defined, NZ Digital interpreted how to best portray their messages and achieve these goals with a new digital platform. From sitemaps to content outlines to functional requirements, NZ Digital was paramount in determining a successful user experience strategy.
The Results
The result is a scalable, intuitive and effective SilverStripe (CWP) platform that provides fully integrated service information across all digital devices. The new platform also showcases the Hawke's Bay District Health Board and Health Hawke's Bay PHO's dedication to providing a better health service to the people of Hawke's Bay.

Since the launch of the Our Health website in 2015, the new platform has delivered much positive impact to the community.
Launched

10 December 2015