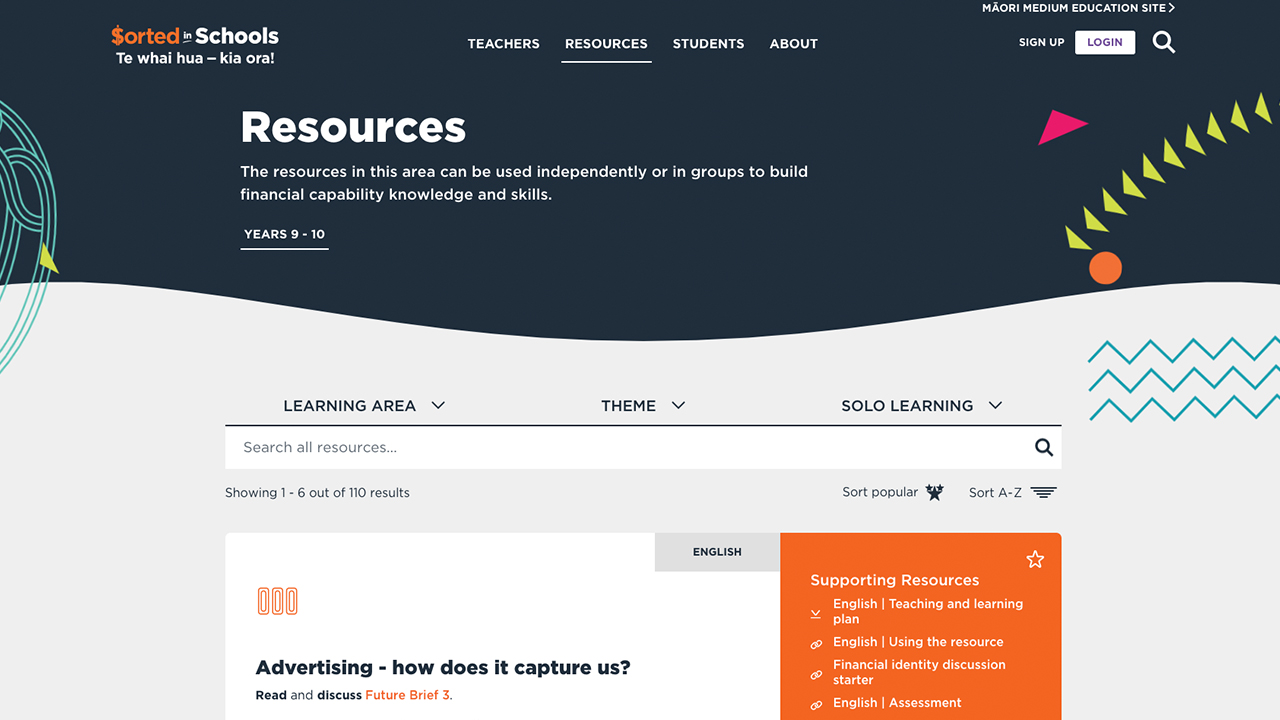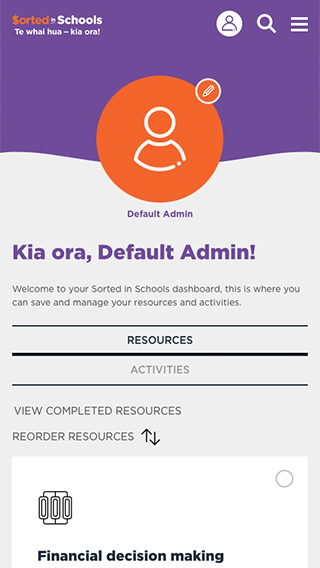 Background
---
Toast have been working alongside Sorted in Schools and Core education to create an online platform encouraging young people to take charge of their financial future, embedding good money habits early on.
The market for Sorted in Schools is aimed at teachers and high school students, it was imperative for us to create an identity that reflects this and ensure that students were engaged by a design that was bright, colourful, playful and bold.
Our Solutions
---
To compliment the brand identity, Toast designed and built a website that was filled with engaging shapes and hand-crafted illustrations to ensure students weren't overwhelmed with the level of content throughout the site. The site offers a range of educational resources, tools and interactive games available for free for students across New Zealand. All games are fully controlled by the platform built by Toast using the SilverStripe framework.
In June 2019, Toast worked with CFFC to release a Te Reo version of the site with a range of resources to support Māori Medium Education. This site runs alongside the English version and incorporates a variety of cultural shapes and aesthetics.
Students have been thrilled to pilot the Sorted in Schools initiative and have given enormous amounts of positive feedback, we look forward to creating better financial futures for generations to come.
Reach Your Market
---
Our dynamic and professional team are focused on producing integrated advertising, digital and branded experiences to amplify your business.