Long-awaited web update for the municipality of Kronoby.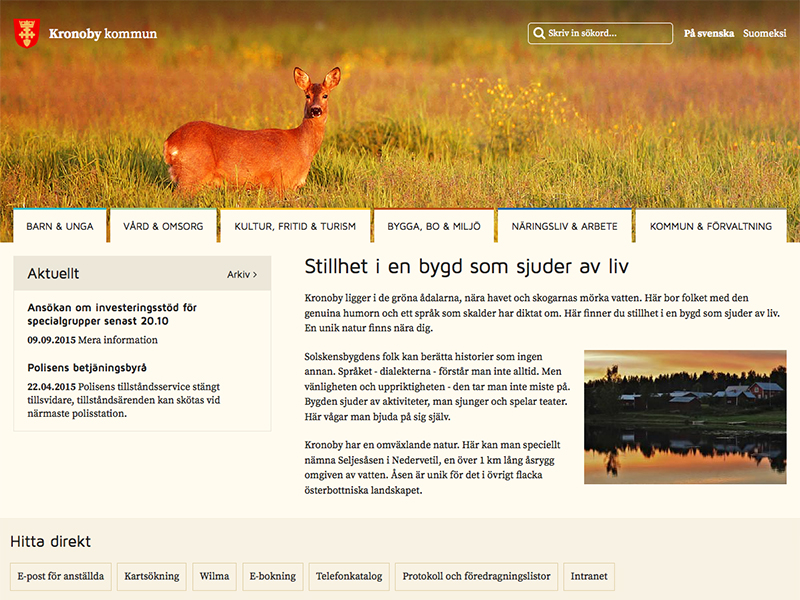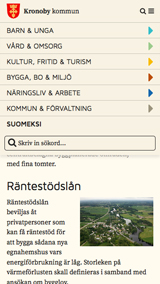 The municipality of Kronoby is located in the western part of Finland. At the start of 2015 they decided to renew their website, after their current site had been running for almost eight years.
The design was out of date and not adapted to smartphones and tablets, a segment that currently makes up nearly 40 percent of all internet usage in Finland.
Together with Gambit the municipality formed a plan to launch a new, responsive website by the autumn of 2015. To get the project up and running in such a short time, the feature list was kept to a minimum. The modularity of SilverStripe helps to ensure that the website can be expanded with new features over time, something that was very important for the municipality.
The end result is a website where each section is represented by its own, alert color which helps to separate the content without taking too much attention. Visitors are straight away greeted by known surroundings on the front page where they also can read the latest news and use quick links for the most visited pages.
Launched

10 September 2015