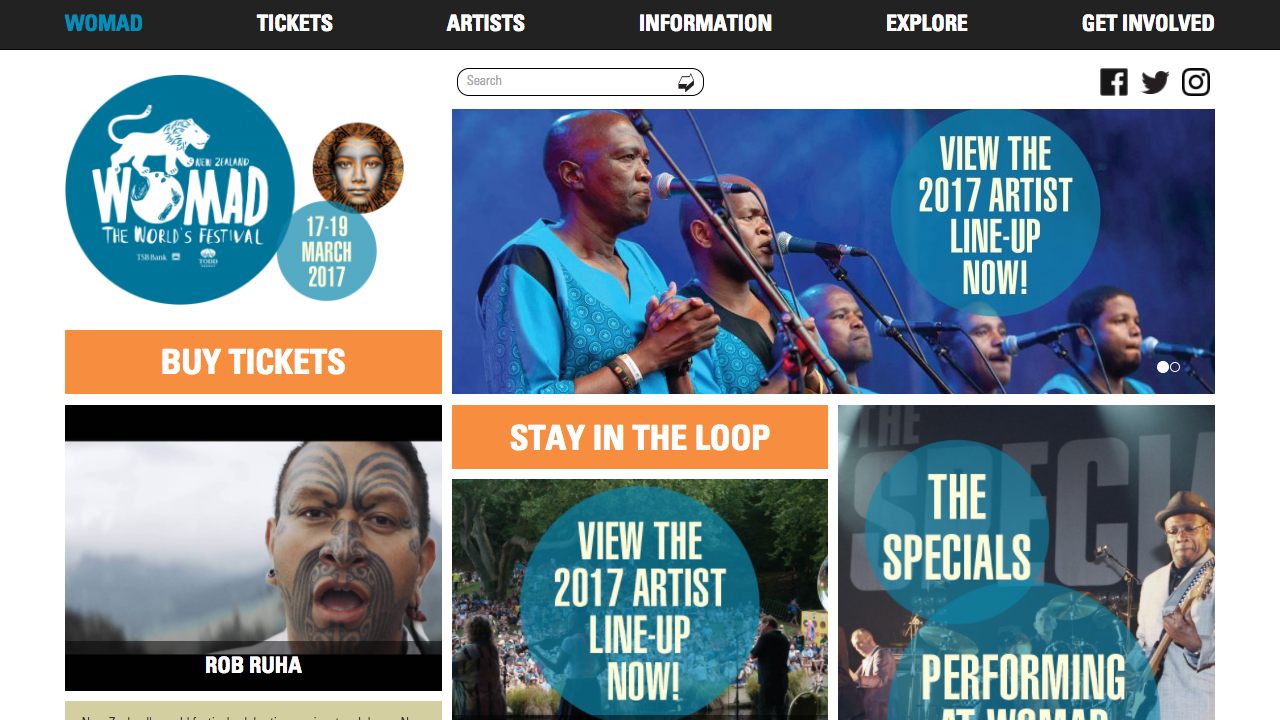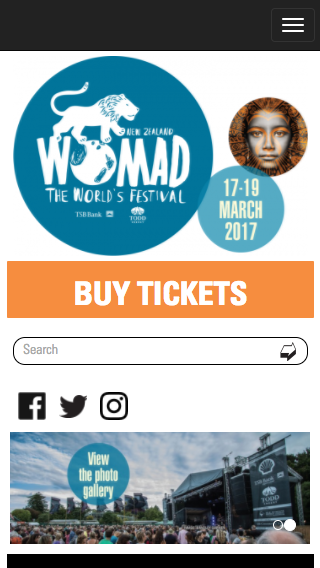 Background
WOMAD - World of Music, Arts and Dance the internationally established festival, which brings together artists from all over the globe. The central aim of the WOMAD festival is to celebrate the world's many forms of music, arts and dance.
WOMAD New Zealand 2017 sees the 13th anniversary for WOMAD held at the stunning New Plymouth site in Taranaki. Prior to shifting to New Plymouth WOMAD NZ occurred twice in Auckland, but now takes pride of place at the TSB Bowl of Brooklands.
The team at WOMAD required a CMS capable of offering such features like draft content, changeable 'blocks', media elements added and a few other features.
Results
We take great pride in working with the TAFT Team to develop conceptual ideas into customised websites. We get the chance to use some cool features which wouldn't otherwise happen on other websites, and integrate Facebook features and other nifty tricks.
Keep your eye out for the next instalment of updates!