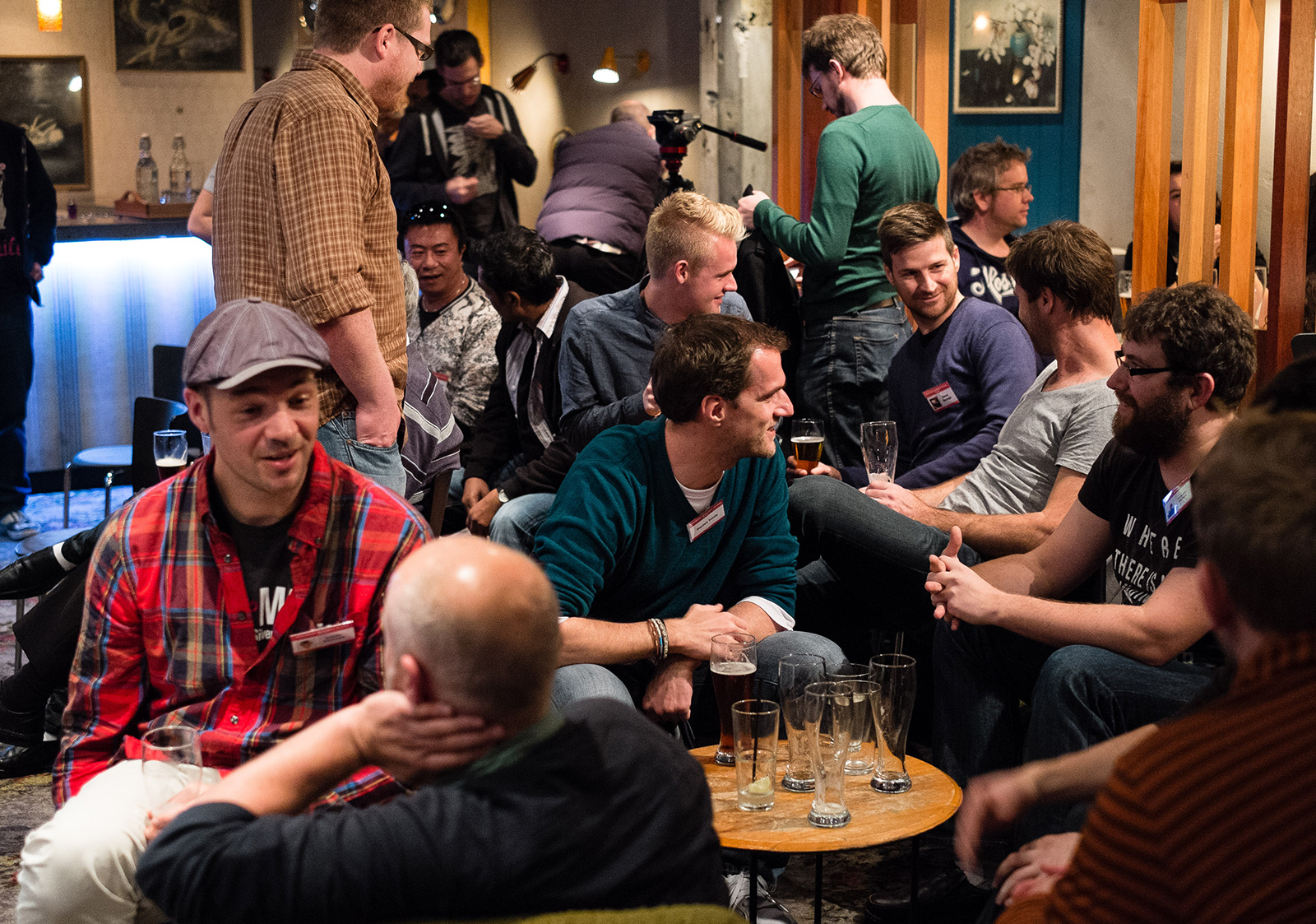 Open source, open mind.
Join a global network of web professionals passionate about Open Source innovation. The SilverStripe community gives you a place to share knowledge and discuss your projects.
Get involved in the community -  ask questions, follow discussions, and even get your code reviewed - all by like-minded SilverStripers. Sharing your ideas and experiences leads to crowd accelerated innovation vital to enhancing the SilverStripe open source project.
Overview
General discussion & questions
As a site administrator or developer, if you have a question or require help solving a problem in your SilverStripe project, then the forum or Internet Relay Chat (IRC) channel are the places to do so.
Meetups and Hackfests
Listen to talks by community specialists, discuss your projects and experiences with others over a few drinks or attend a Hackfest to work on the Open Source project. These events are a great way to get to know others in your region of the world.
Feature requests & roadmap
UserVoice is the space for Developers and CMS Users to discuss and vote on some of the higher-level roadmap ideas, feature direction and work towards improving SilverStripe open source software.
No matter what your skill level is, there is a way you can contribute. A little, done by a lot, quickly adds up.
What are you working on? the Showcase is show and tell for developers and designers using SilverStripe software.
Contact
Sites of interest
A collection of community member sites that are doing great things with SilverStripe software.
SSBits - SilverStripe tutorials, tips and other bits
Left and Main - SilverStripe CMS tutorials, tips, screencasts, modules...
Job board - Find skilled SilverStripe developers
Useful contacts
Cam Findlay
Community Awesomeness Manager
Twitter. @cameronfindlay
Email. community@silverstripe.com


Nicole Williams
Marketing Manager
Twitter. @envycollect
Email. nicole@silverstripe.com
 
Joel Edwards
SilverStripe UK Ambassador
Twitter. @nzjoel
Email. joel@silverstripe.com


Media
Refer to our Media page for media inquiries, brand usage and assets.
SilverStripe Partners
Find out more about our partner program and to who to talk to.