Featured
StripeCon EU 2018—Let's get technical!
As our representative from SilverStripe HQ in New Zealand, Robbie Averill gave us a rundown of all the technologies, ideas, and implementations at StripeCon EU 2018.
Read post
Tag: markdown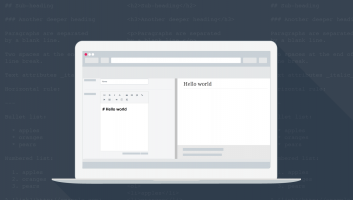 This 'Module of the Month' discusses how SilverStripe CMS can be enhanced through the use of Markdown. By replacing the normal WYSIWYG editor with Markdownfield it can simplify the user experience and better ensure that modifications will not affect the structure of the page.
read