Featured
Why Upgrade to SilverStripe 4?
Ryan McLaren, an avid supporter of the recent upgrade to SilverStripe 4 and guest author of this post, discusses the reasons why upgrading to SS4 may be a great step for you or your company.
Read post
Tag: markdown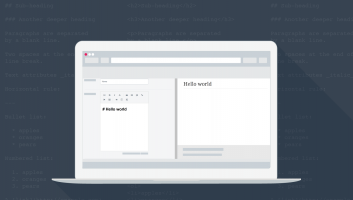 This 'Module of the Month' discusses how SilverStripe CMS can be enhanced through the use of Markdown. By replacing the normal WYSIWYG editor with Markdownfield it can simplify the user experience and better ensure that modifications will not affect the structure of the page.
read