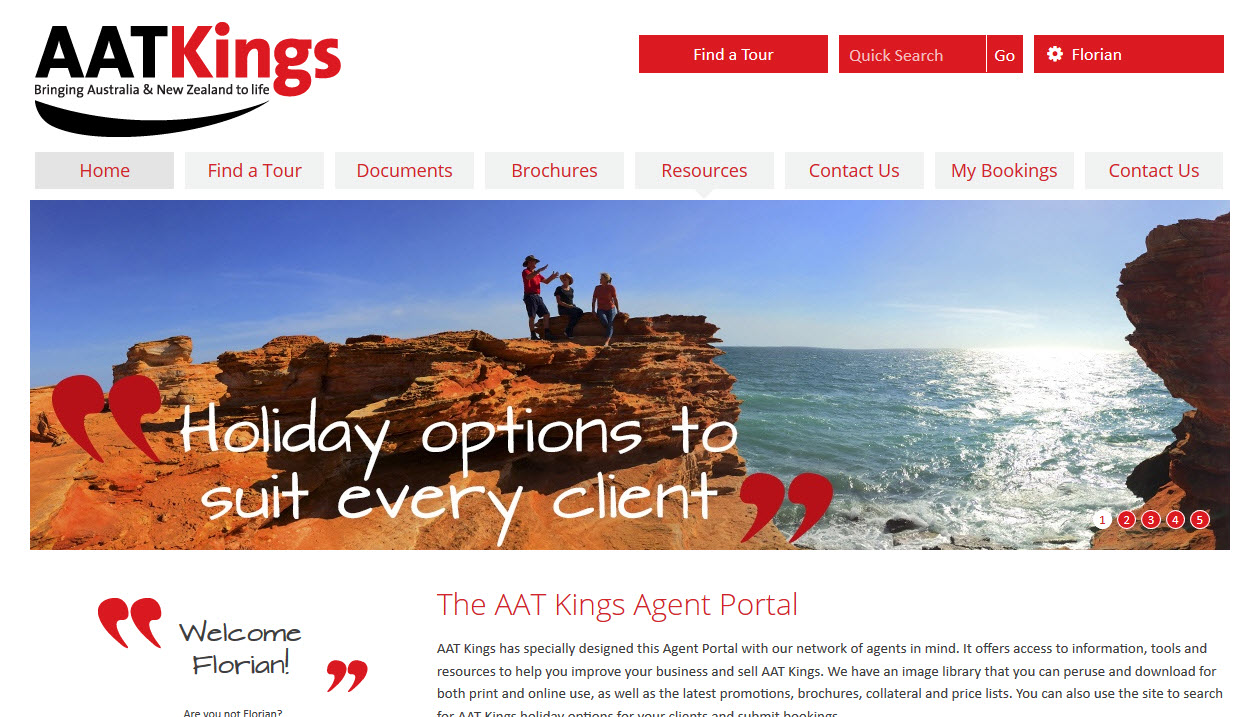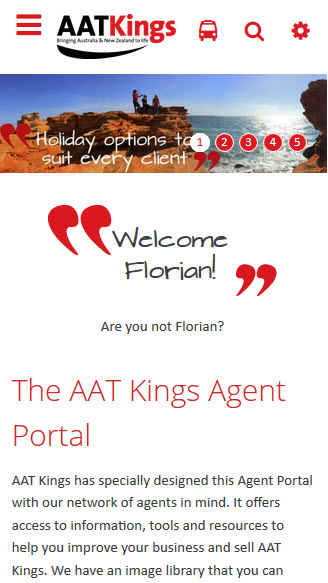 Background
We had been approached by AAT Kings to take over the support and development on their SilverStripe platforms. They run about ten websites on SilverStripe, one of which is their main site on www.aatkings.com.
As a first engagement they needed a new agent platform developed that would server all their agents worldwide. The previous solution consisted of two seperate platforms depending on what tour type the agent wanted to book. Also a lot of the bookings had to be done manually, via phone or email.
Our solution
The responsive design of the newly built SilverStripe platform allows all agents to search for tours and book them online. It gives them access to the advertising collateral they need to sell the tours, like brochures, videos, images and documents. Each agent gets an AAT Kings representative assigned who is available to them for any special requests.