Aldo's Shutters & Blinds
by Liam
---
Clean and modern design for Hamilton, Ontario based Aldo's Shutters & Blinds.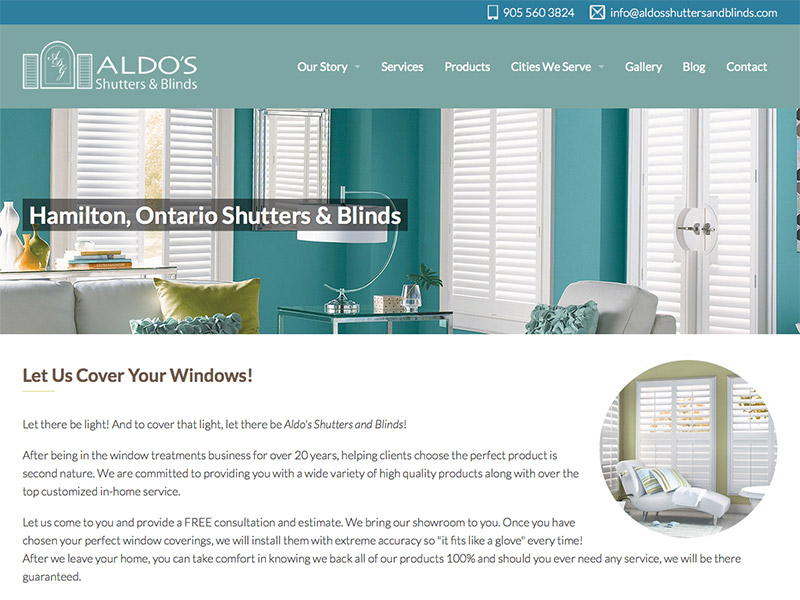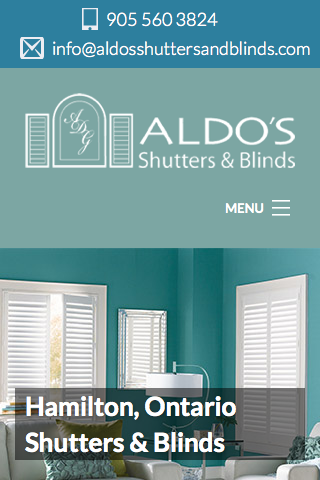 Aldo's Shutters & Blinds needed to have their website brought up to speed. At the time, their design was a few years old and outdated. It also didn't use any CMS, so it was impossible for them to make updates to the site and they had to rely on their other web company to do so.
There were a few goals for the new site. The design needed to be modern and clean while working across multiple devices – aka responsive. Having a simple to use CMS so they could make updates themselves and get into blogging was also on the checklist. SEO was also very important as the main goal of the website was to drive and convert more traffic. Last it needed to be easy to use and contain great copy that made potential customers want to contact them – the ultimate goal.
The UserForms and new ReCaptcha module were used to handle quick contact forms and the new Blog module was used to they could get into blogging.
They're extremely happy with the results and how easy it is to make updates.