Taree is a thriving city on Australia's north coast, located on the beautiful Manning River. The Greater Taree City Council approached us to build their new website, providing their community with an online hub which represented and benefited the people of Taree.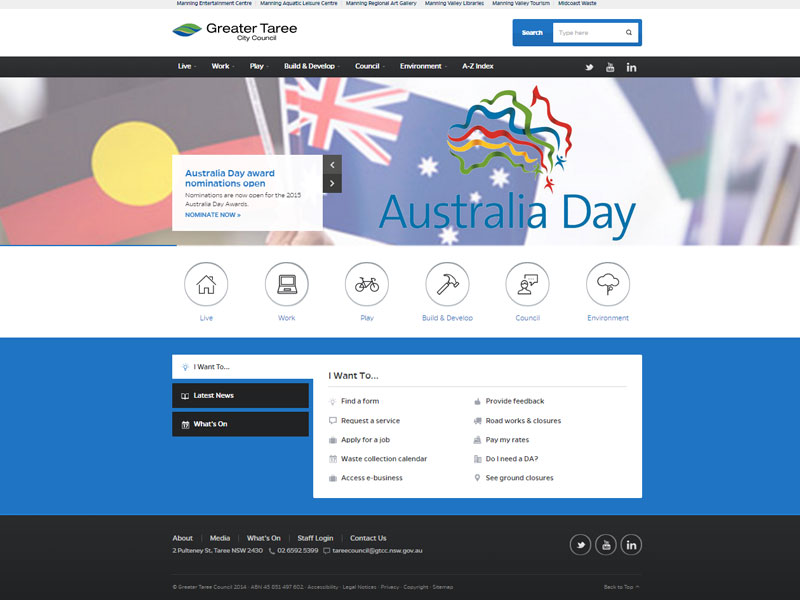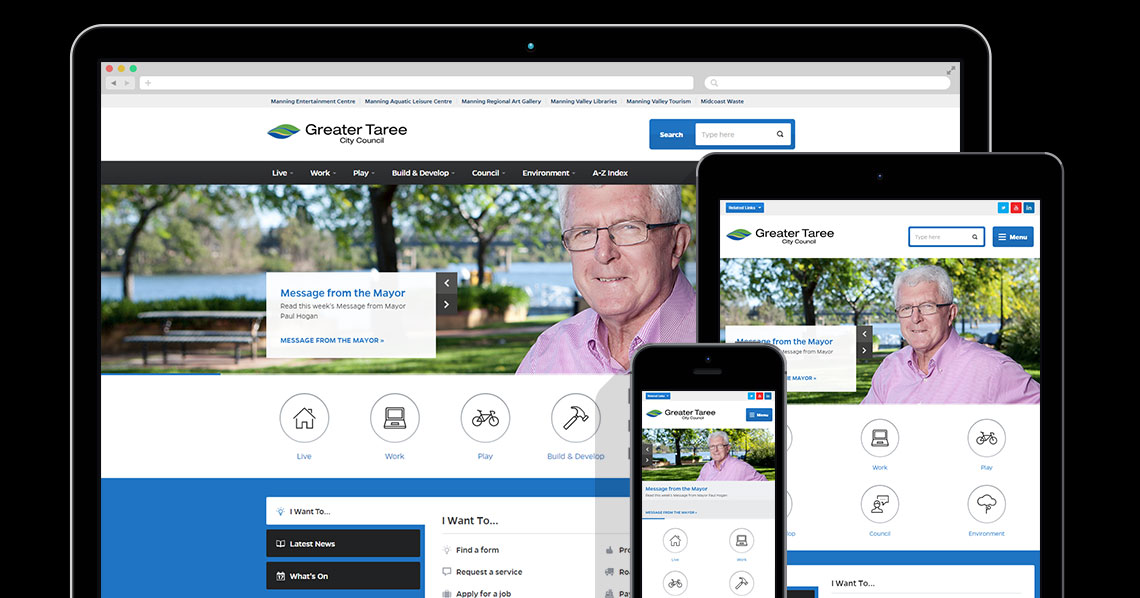 Greater Taree City Council provided Internetrix with the RFQ for key requirements and priorities for their new website. Their new website was to include role based security access with multiple layers for unlimited content authors and access for business units.
A website that supported multi-devices and directly integrated into council current operation systems Civica Authority, ICON and HP Trim were also key requirements.
The website has a subscription service for the public to opt in for news, events, jobs, tenders and other areas of interest via email and sms.
Integration with Taree's social media channels was also a key requirement, as well as Google Maps. Taree has Twitter, YouTube and Linkedin.
Internetrix delivered a brand new, completely responsive website design, intended for use on any device.
We built the site on the latest Silverstripe CMS platform, which our development team customised to give the council some serious functionality, including events management, workflow implementation, commenting, a community directory, branded subsites and a whole lot more.
As well as developing the site, we worked closely with the council to ensure the new website fit like a glove, addressing the requirements and usability concerns of the staff along the way.
Launched

12 November 2014