University Of Wollongong - Clubs and Societies
by Internetrix
---
Developed on SilverStripe, Internetrix created a platform for the University of Wollongong - Clubs & Societies with the aim of increasing student engagement, membership and communication.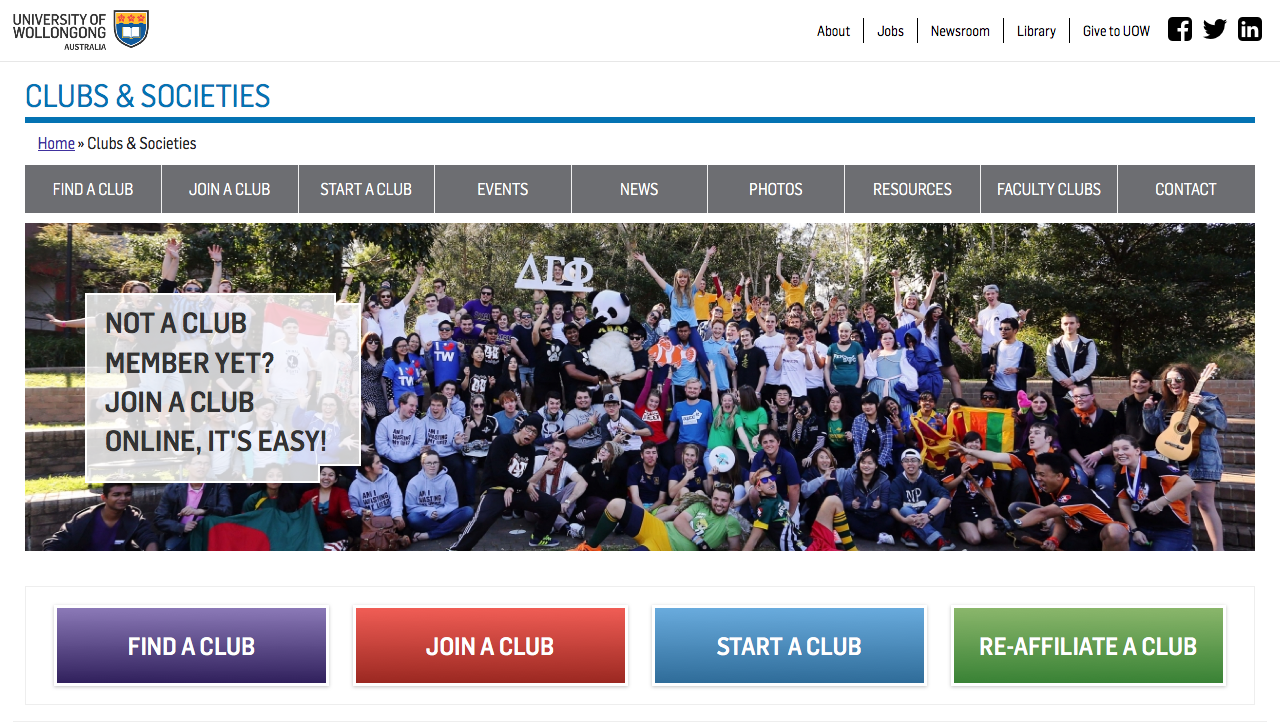 Featured
Dec, 2015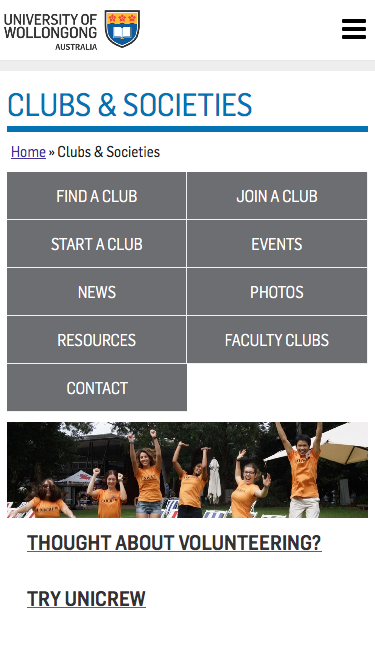 Client Brief
This SilverStripe project delivers on student engagement strategic objectives from the Vice Chancellor of the University of Wollongong which include providing the ability to assist clubs & societies and CSE (Centre for Student Engagement) in self-management and specifically in the administration of their membership database, event management and promotion, facilitation of member communications, registration, payment and real time reporting on membership data, club events, funding and other records.
The goal was to grow the clubs 80 and members, doubling them in size.
The previous situation was high risk as clubs were self-managed – the project strategy was to support sustainability and create explosive growth of clubs and their members.
Internetrix created a secure admin managed SilverStripe deployment with 8 themes for multiple sub sites and secured tiered complex admin sections.
The development is a responsive site featuring social media integration and online payment system.
Project challenges & technical implementation
Internetrix deployed the SilverStripe website onto a complex University of Wollongong datacentre environment which required Single Sign on (SSO) with complex Student Management Platform (SMP).
SSO integration was implemented through SOLS (Student Online Services) to create 1 login for all students.
We developed 8 different club themes that are customisable with the club or society logo, affiliation letters, security club planning calendar, meeting minutes and constitutions.
A complex security implementation was created for tiered levels:
UOW CSE Admin (15 members)
Executive Committee (156)
Club Members (15,199)
Internetrix created an online payments system for individual club members to pay their club fees, pay for events or buy club merchandise.
What can the client do now that the project was delivered?
Since go live the strategy of building clubs and club members has grown to 156 clubs and 15,370 members.
This is now managed by the central SilverStripe CMS admin tier and can use this as a strategy to be engaged with current students and Alumni.