Kempinski hotels is a luxury hotel group for which ennit developed a corporate as well as property websites on the basis of a single CMS setup.

According to the requirements of the individual web appearences ennit implemented several special features and CMS modules.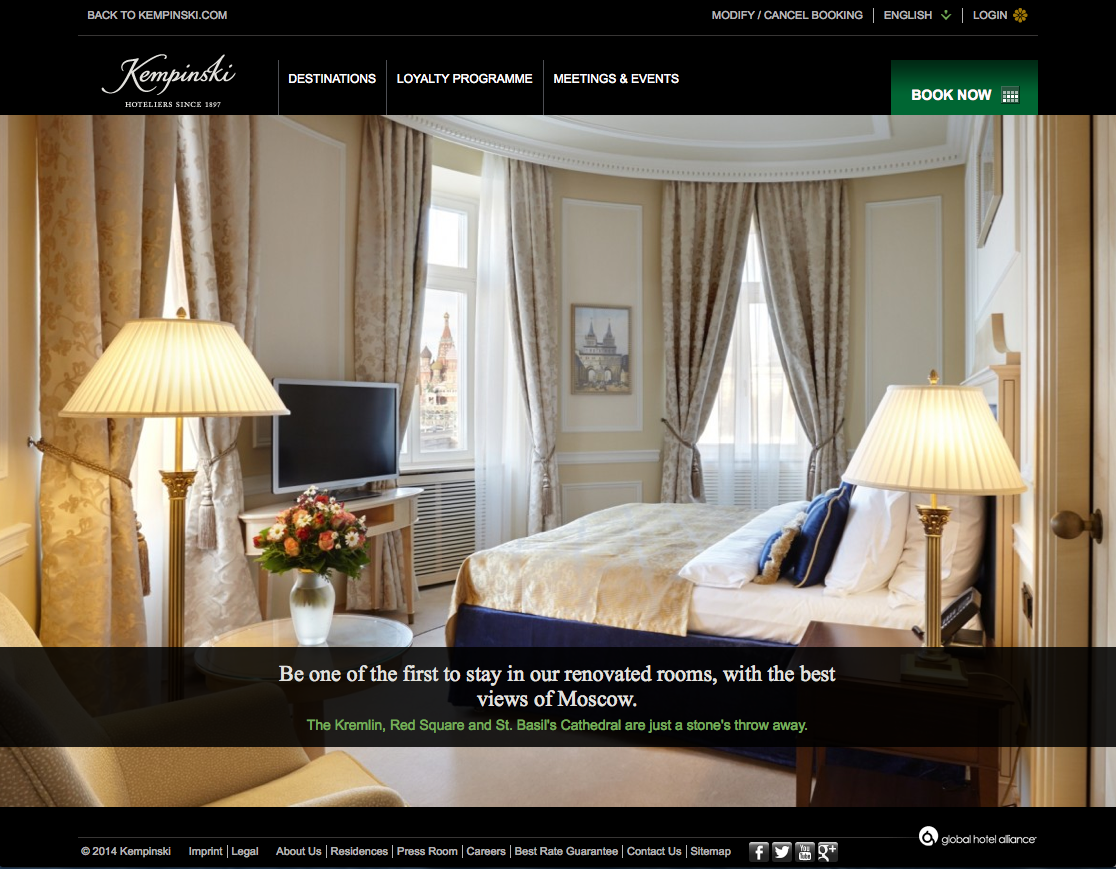 ennit relaunched the Kempinski website as well as the websites of the individual hotels, while adopting the existing designs. A modern CMS was used for providing a powerful basis. Additionally, the whole frontend programming was overhauled and updated.

The CMS was adjusted to fulfil the requests of the Kempinski corporate office. One of several new features was the possibility to edit multiple websites with different subdomains in a single page tree.