Website for a swiss hotel chain. It features subsites and a lot of SilverStripe customisations.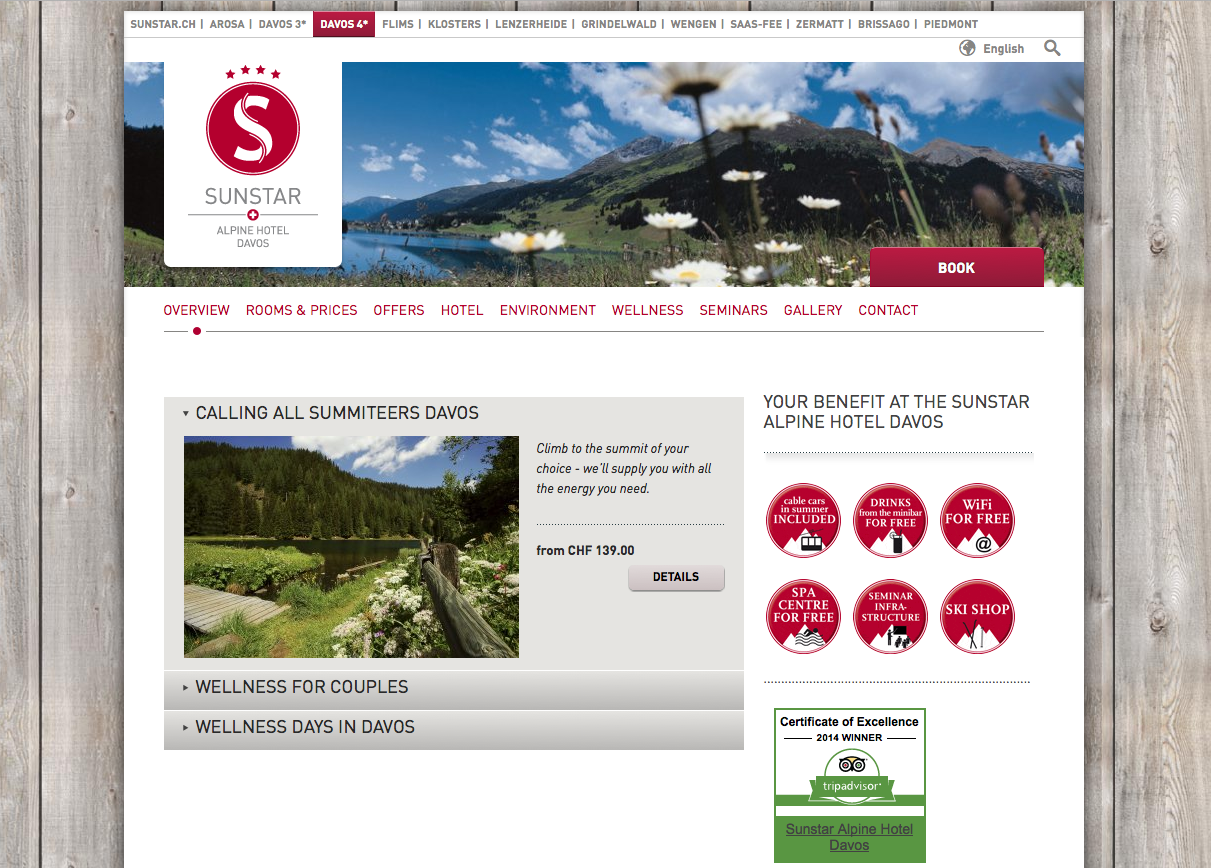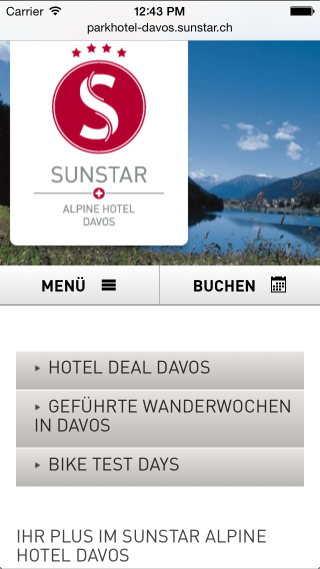 The internet presence covers all hotels of the group. The website are built on the basis of a powerful CMS that allows the client to edit the content self-dependently. This applies to both texts and images as well as creating and deleting new pages and menu items. Although the websites of the individual hotels are reached via different subdomains, the administration is still possible through this single CMS.

A special feature is the blog for the Sunstar Hotel Klosters. It is completely integrated into the CMS and can be accessed and edited similar to other pages content.