Mountain addicts in Rovato (Italy)
by ntd
---
A site by mountain lovers for montain lovers. Rovato is a small town in the north of Italy and CAI stands for Club Alpino Italiano (Italian alpine club). It contains the list of planned and due excursions, often documented with photos, and a bunch of other mountain related stuff.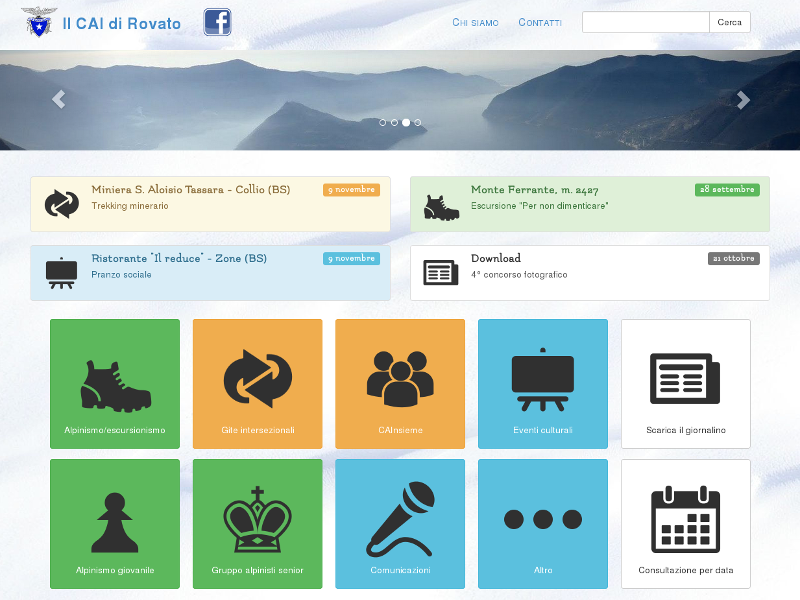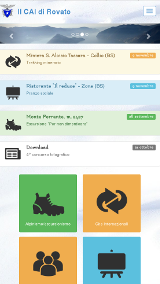 This was an upgrade of an older site developed with a custom PHP framework. The job involved the conversion of the database and the redesign of the whole front-end using responsive tecniques to support tablet and smartphones.
Actually the website is based on SilverStripe 3.1. The content is strongly image centric, so there is a carousel page type and a gallery page type. They have been implemented with a couple of ad-hoc modules publicly available (entidi/silverstripe-carousel and entidi/silverstripe-gallery). Interesting is the image handling on the lists: both the modules depend on bummzack/sortablefile so the images can be ordered with a simple drag and drop of its thumbnail in the list. The front-end is a customized version of the entidi/silverstrap theme.