Orange Homes
---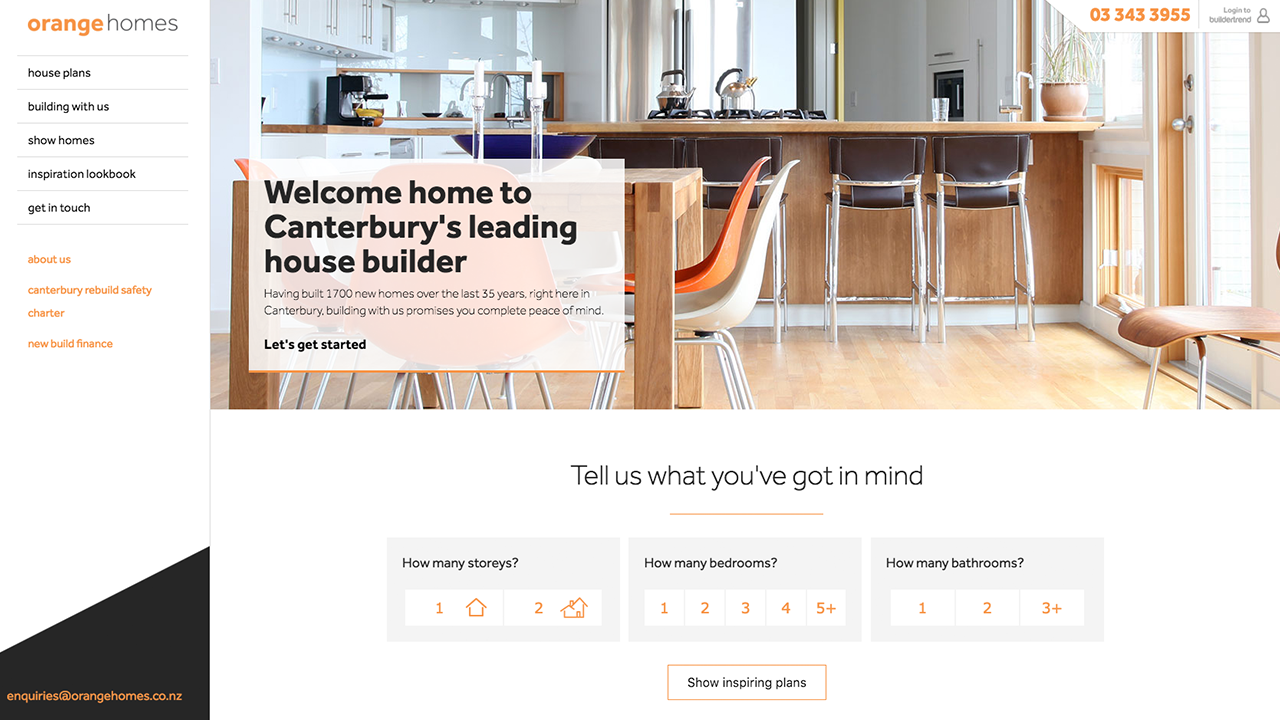 Featured
Nov, 2016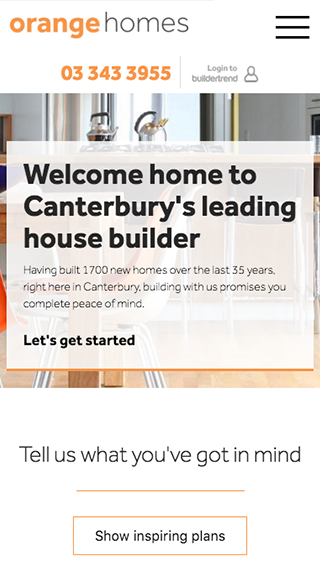 A friendly welcome home
SERVICES: Creative, Online Marketing, Website
A DIGITAL BRAND REDEFINITION
In partnership with Orange Homes we've created a stronger, more clearly defined brand presence in the digital sphere.
The challenge was to communicate Orange Homes' proven track record of inspiring Cantabrians to build homes that match their lifestyles. A new website was to tell a story about building with Orange Homes for peace of mind and a smooth, stress-free process.
HERITAGE, TRUST, EXPERIENCE AND REPUTATION
We built a new website with the customer in focus that tells its unique brand story of being Canterbury's leading home builder with 35 years and 1700 house builds under its belt.
We've conveyed that Orange Homes is a second-generation family business that has stood the test of time. Heritage, trust, reputation and experience were the core messages to spell out.
A GREAT USER EXPERIENCE
People looking to build a new home in the Canterbury region are able to easily find Orange Homes online. They then get a website that is easy to navigate and which shows off all the types of houses you can build with Orange Homes.
Not only does the Orange Homes website offer a great user experience; it tells a compelling brand story and informs you that custom-designed homes can be affordable.
Launched

11 November 2015