Residentie Clarenhof
by krv
---
Responsive website about luxury senior assistance flats in Nieuwpoort Belgium. Made with love and with Silverstripe.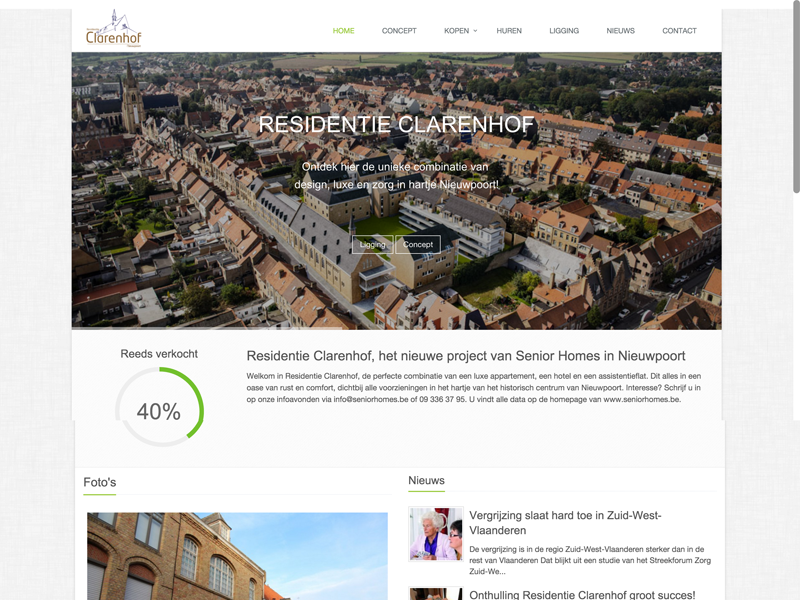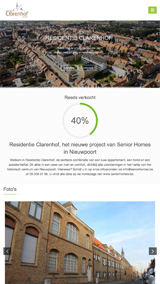 Senior Homes is a real estate developer specialized in assistance flats for the elderly. They have multiple projects, one of which is 'Residentie Clarenhof'. The website contains the following pages:
News section to follow up on the construction process
Home page with an indicator for how many apartments are still available
Conctact page with a Google Maps card (based on Lat & Lng)
Services overview
What's unique about this project is that the same exact template is reused for every project. All projects use the same Github repository (krv/seniorhomes-project), no project-specific data is hardcoded.
The responsive layout is based on a Bootstrap template called Unify.