Thommen Apartments offers holiday homes in the middle of the beautiful city Nuremberg, Germany.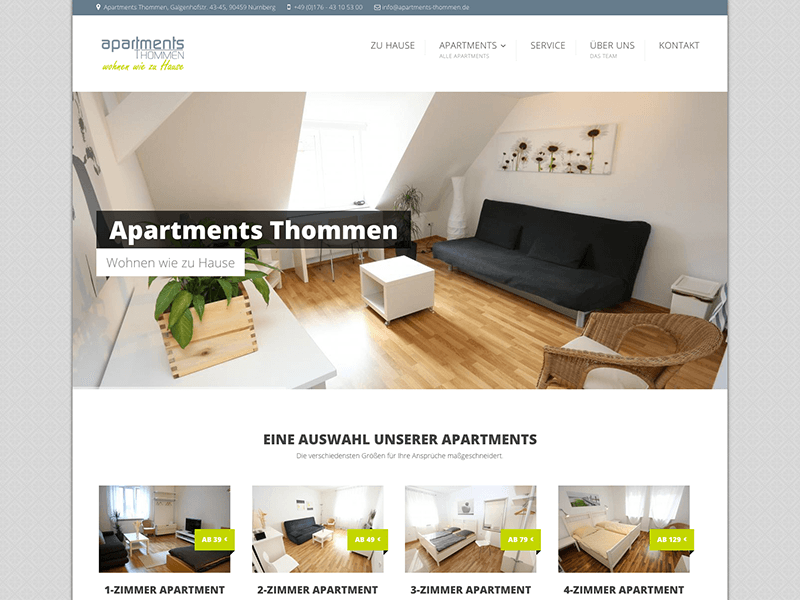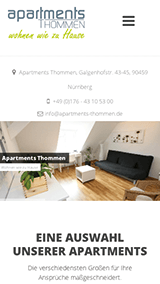 What we have done for the Client
For the holiday home owner "Thommen Apartments" from Nuremberg Germany we created a Booking-System for theier different Apartments. On the Webpage we created with SilverStripe you can see the availability of the different Apartments they have to offer. Also you will see a Google-Maps Snippet where the Apartment is located exactly. If you are interested in booking a room for some days, you can simply pick a date and the room by the booking form. When you Submit your booking, Miss Thommen will get a E-Mail with all your details and a possibility to confirm your booking directly in our SS-System.