The Company EBA-AG from Germany sells medical technology to Doctors, Hospitals and Labs.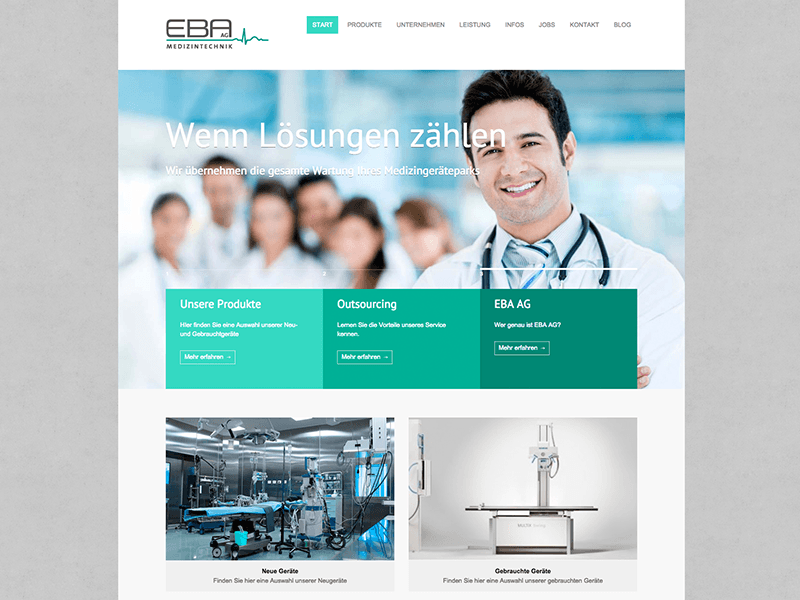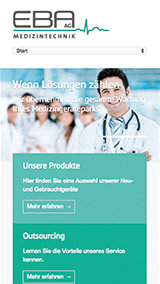 What we have done for the Client
We tailored a SilverStripe CMS Solutions to the Clients Needs.
For Example it is possible for him to create new propositions for used and new medical technology. By the Detail-Page of the propositions customers can directly ask for a personal advice about, for example, a x-ray unit. Furthermore the Client is able to upload technical descriptions of his products which the visitor of the webpage then can download as a PDF.