Alpine Resorts Co-ordinating Council
by BitLeague
---
The Alpine Resorts Co-ordinating Council (ARCC) is a statutory body that works to develop the Alpine Resorts Strategic Plan, co-ordinate research, and assist Tourism Victoria with the overall promotion of Victoria's Alpine Resorts.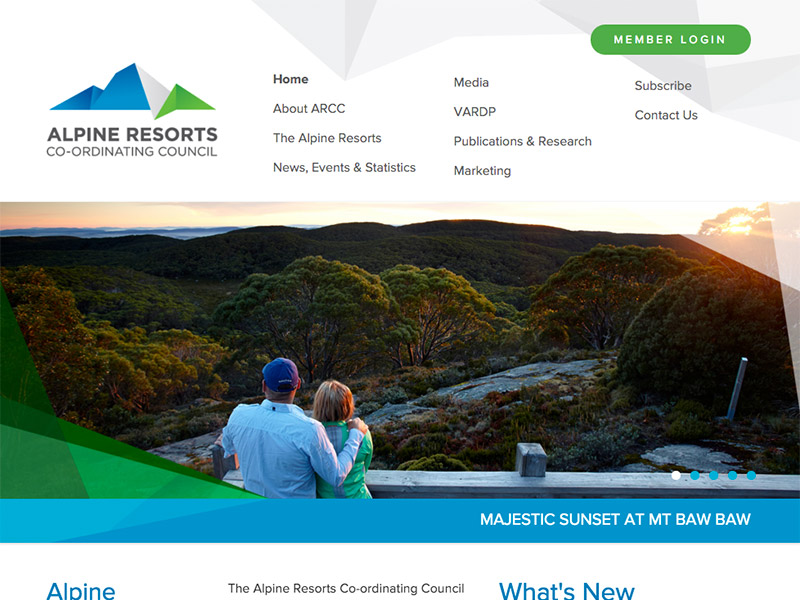 We developed a new website for ARCC. It's clean and typographically driven, with responsive design for flexibility across devices. The site uses HTML5 & CSS3, and meets AA level of the W3C Web Content Accessibility Guidelines 2.0.
The website includes: A member login area, document listing and download area, mailing list, and winter visitor statistics—all powered by Silverstripe CMS.