St Jeromes Laneway Festival began in Melbourne and now spans eight cities and four countries. Over the past five years we've designed and built several incarnations of their website, including eight city subsites. We've also developed web and blog content for the festival, and helped direct their social media strategy.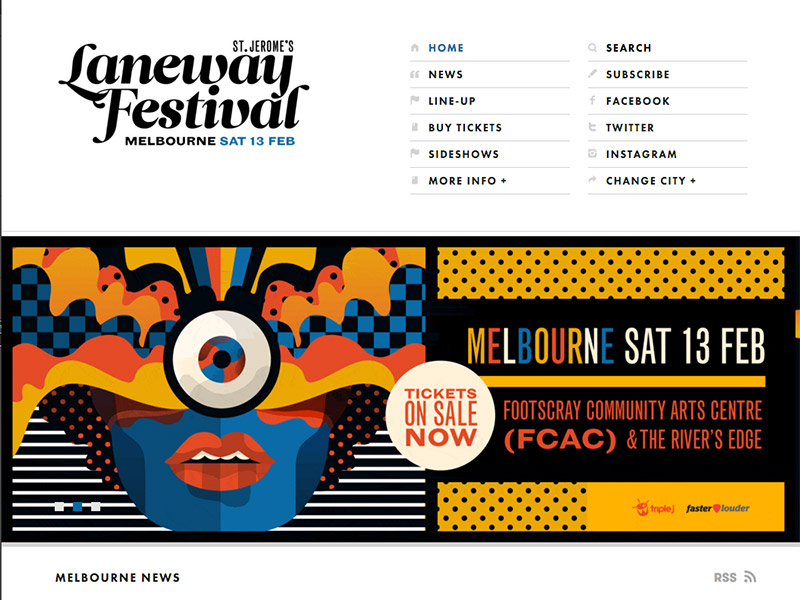 Featured
Jan, 2016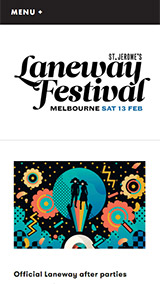 The Laneway site runs on Silverstripe CMS, publishing content simultaneously to eight city subsites, delivering line-up announcements, line-up bios, and all the crucial show day information to festival punters. The site is cloud hosted; we've configured the site on AWS for traffic spikes exceeding 50,000 visits per day during peak periods.
The website is responsive—it scales from mobile devices, through tablets and up to desktop screen sizes. On show day, festival-goers can access all the festival information they need on their smartphones. Then, later on, they can see pics of themselves, using the flickr filtering functionality.