Calder Stewart
---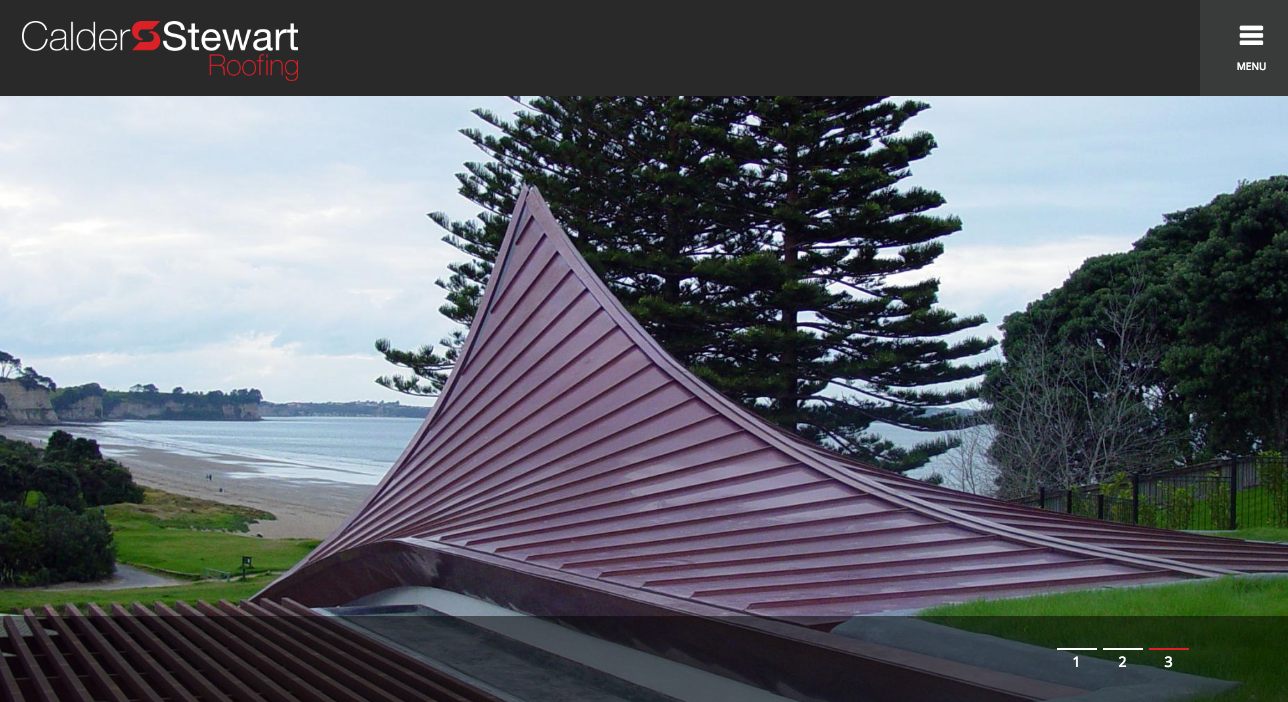 Showcasing a company at the top of their game
Calder Stewart Roofing, a division of the Calder Stewart Development group, has been manufacturing superior roofing products since the 1970s. Their wide range of good looking, hard-wearing products can be seen on everything from architecturally designed homes to major commercial projects including Fonterra Dry Stores, Te Papa Museum and the Sky City Casino.
Challenge
Calder Stewart Roofing's old website had been built on the WordPress platform. Word Press's limitations meant that displaying the large-scale, panoramic imagery needed to convey the quality and scope of Calder Stewart Roofing's offering was difficult. In addition, the site was cluttered and difficult to navigate.
Their new website needed to reflect the style and substance of a market leader whilst accurately portraying the brand's distinctive personality. It had to appeal to a broad audience, including architects, builders, project managers, engineers and home owners searching for inspiration.
Solution
Calder Stewart Roofing's new website has been designed to showcase their superior range of products, and to deliver a compelling experience to each and every visitor.
The platform we used was SilverStripe, an intuitive Content Management System that makes it incredibly simple for the Calder Stewart Roofing team to upload new content and keep the site looking fresh and relevant.
The flexibility, usability and scalability of SilverStripe made it perfect for Calder Stewart Roofing's varied audience. It's easy for home owners to navigate, yet can also accommodate the high volume of complex technical information required by architects and construction professionals.
Execution & Results
Bold banners were used to highlight key products, while strong imagery offers plenty of inspiration! The User Journey was the primary consideration during the design phase, and the end result is a slick, contemporary site that's easy to use and a pleasure to visit!