Defence Science and Technology Organisation (DSTO)
by sweddell
---
CMS content authoring for iPad and Android application.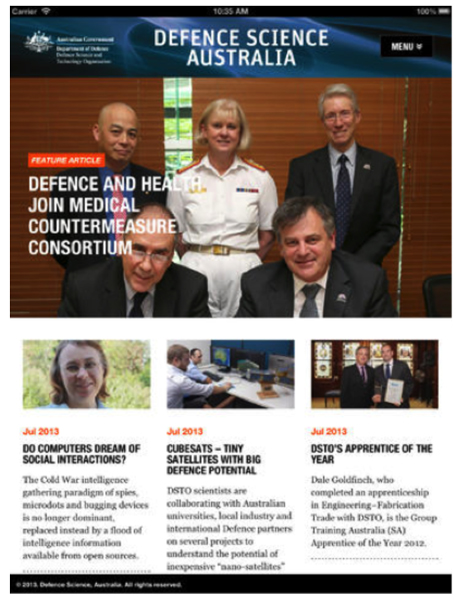 The Defence Science and Technology Organisation (DSTO) is part of Australia's Department of Defence. DSTO's role is to ensure the expert, impartial and innovative application of science and technology to the defence of Australia and its national interests.
Using the SilverStripe Governement Web Platform available on the Data Centre as a Service Multi Use List, SilverStripe Australia delivered a cloud based content authoring environment for DSTO to be able to author publications that feed into the DSTO iPad and Android apps. The DSTO app is available for FREE download on the Apple Store and Google Play. Keep up with the latest developments in DSTO on your tablet.