Macquarie University Graduate School of Management
by sweddell
---
MGSM MBA #1 in Australia.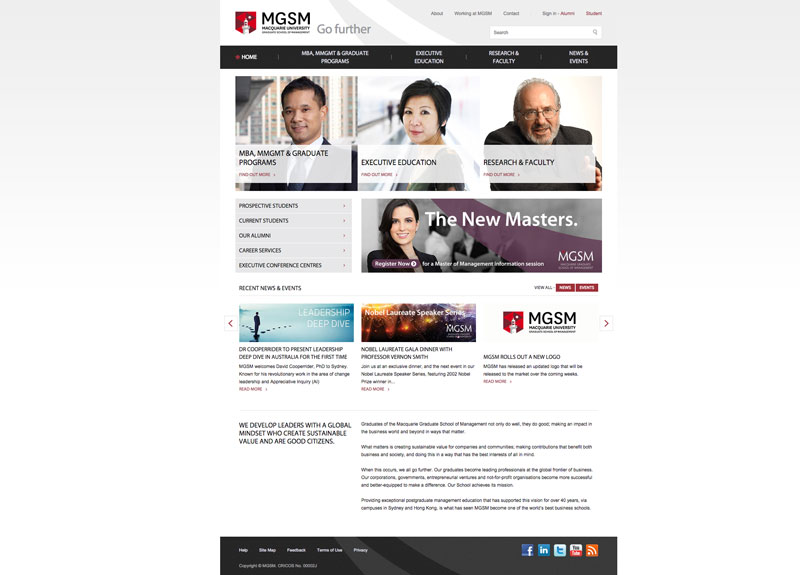 Macquarie University Graduate School of Management is the second oldest business school in Australia and has maintained a reputation for providing high quality, flexible postgraduate education over the past 40 years and is consistently top ranked business school worldwide. MGSM has world class campuses in Sydney and Hong Kong and offer four terms in a year. With an international reputation for excellence in management education as one of the leading business schools in the world.
The MGSM website (www.mgsm.edu.au) is an increasingly important channel for the school to connect with potential students, alumni, business, and the wider community.

SilverStripe Australia were engaged to redevelop and enhance the website by implementing the SilverStripe Framework and CMS to replace the aging websphere platform. The result was streamlined content publishing, making it easier to manage the site, as well as enabling new capabilities.