Public Transport Victoria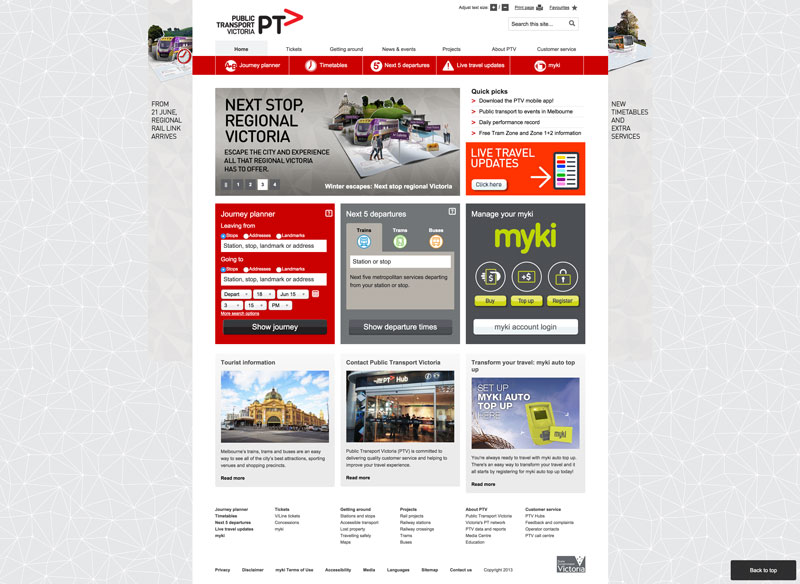 The Greater Melbourne region contains the world's largest tram network, over 300 bus routes, and several train networks. As in many large cities, public transport is provided by a number of different organisations. This can make it difficult to use for residents and visitors alike.
The PTV website provides a unified site for all the public transport in the city of 4 million people. It provides official routes, timetables, fares, news, and service disruption notices. PTV is one of the two busiest public transport websites in Australia, and experiences significant spikes during the Melbourne Cup and the Australian Open.