Cabbage Tree is a leader in digital marketing and online solutions for the tourism sector; working with Regional Tourism Organisations (RTOs) across New Zealand to reach and engage their right people online. The brief for the development of discover.south.co.nz was to create a new South Island-focused tourism portal for consumers and travelers.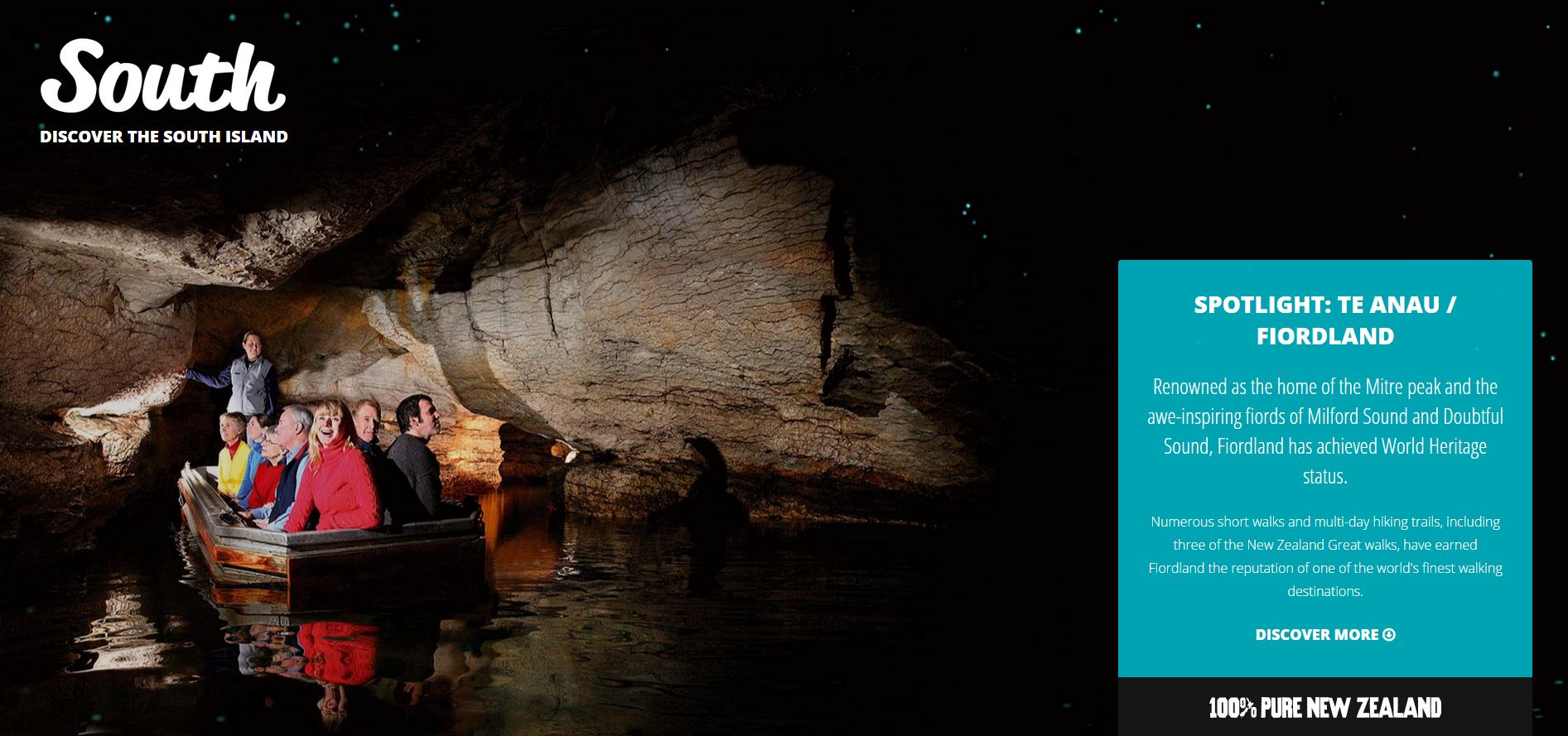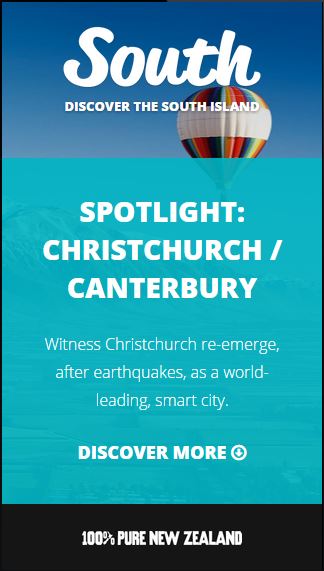 South teamed up with Tourism New Zealand to promote the fantastic road trips around NZ from 3-4 day journeys to day trips. South already had a wealth of information on the regions themselves, including key driving distance information, but we needed to present this in a way that was less for trade and more for the consumer, linking back to useful info on Tourism New Zealand's well-known 100% Pure New Zealand website.
Our vision for this project was to create a simple, elegant and responsive one-page gateway website, discover.south.co.nz , encouraging users to discover New Zealand's South Island as a holiday destination, from Nelson and Abel Tasman down to Invercargill and Southland. The aim was to create excitement and pique the interest of prospective visitors with emotive and aspirational teaser content, which would provide them with a snapshot of some of the South Island's key destinations, and inspire them to explore further.
Marrying form and function, we focused on creating an online presence with simple functionality, clean lines, sophisticated and minimalist colour use, beautiful bold images, and short, easily-digestible copy. When users arrive on the site they're greeted by a striking, full-screen hero image, with a snippet of spotlight content prompting them to continue exploring. Scrolling down, users are invited to engage with a simplified and stylised South Island map – designed to make it easy to visualise and understand the lay of the land for international visitors.
Further scrolling reveals a clean grid layout featuring a taste of 15 key southern holiday destinations. From here, users can uncover more aspirational information about each region, read about related journeys and suggested itineraries, and visit each official RTO website for more detailed regional information, accommodation search and bookings, activity, restaurant and transport information, and more.