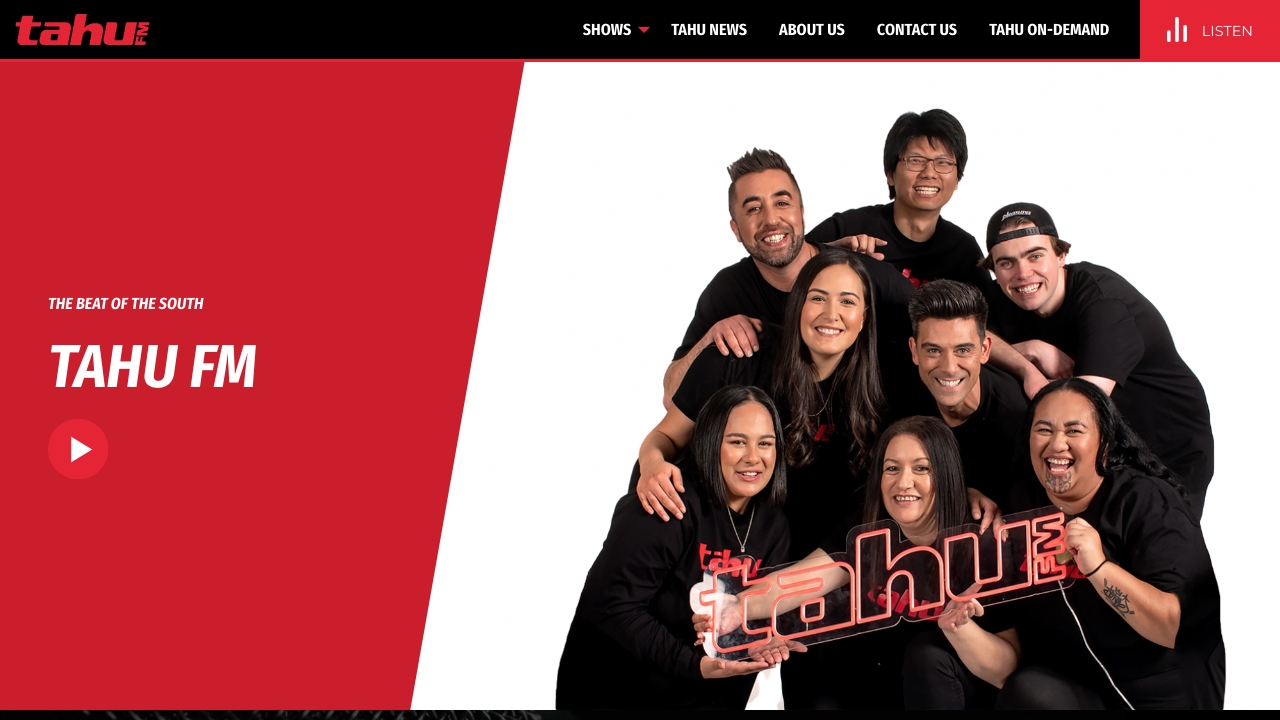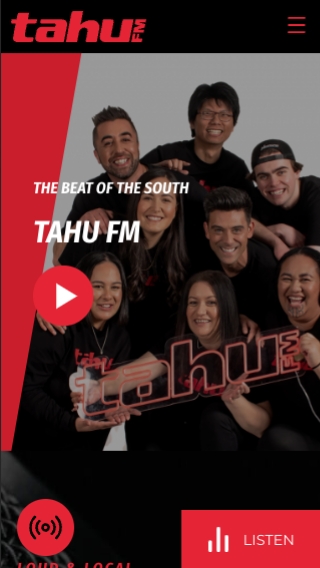 Tahu FM – a radio station based in the South Island of New Zealand – had an aging website that was difficult to edit. The media industry moves incredibly quickly, and the Tahu FM team didn't have time to contact their developer every time they wanted to make edits.
Challenge: Uninterrupted Streaming
Visitors to a radio station's website usually want to listen in. Allowing users to stream TahuFM while also browsing the site without having their music interrupted was a technical challenge.
We researched alternatives and decided to launch the audio streaming in a popup. This is emerging as a standard for audio streaming and is a cost-effective solution.
Challenge: Easy Editing
The original challenge was an easy-to-edit website that the Tahu FM team could update on their own.
The danger with easily editable sites and multiple editors is that standards can slip and websites become off-brand.
We created a new SilverStripe 4 site with Elemental blocks. Block editing gives content authors so much more freedom to create new flexible content layouts while always ensuring standards are followed and the end result looks good.
Challenge: Clear Communication
Tahu FM is a bilingual Māori/English station. We discussed creating two translated versions of the site but in the end, a blend of both languages was considered the best solution. Bilingualism, versus a site in Māori and another in English, better mirrors TahuFM's philosophy of using both languages on air. The new site features both English and Te Reo Māori throughout the site navigation.
The Outcome
The Tahu FM team were delighted that the site is so easy to use and edit. They're now able to update and manage the website content themselves.
The previous website had minimal pages and content. Now the Tahu FM website has multiple pages and more in-depth information. Of course, this is better from an SEO perspective, but it also keeps the website more up-to-date and relevant for users.