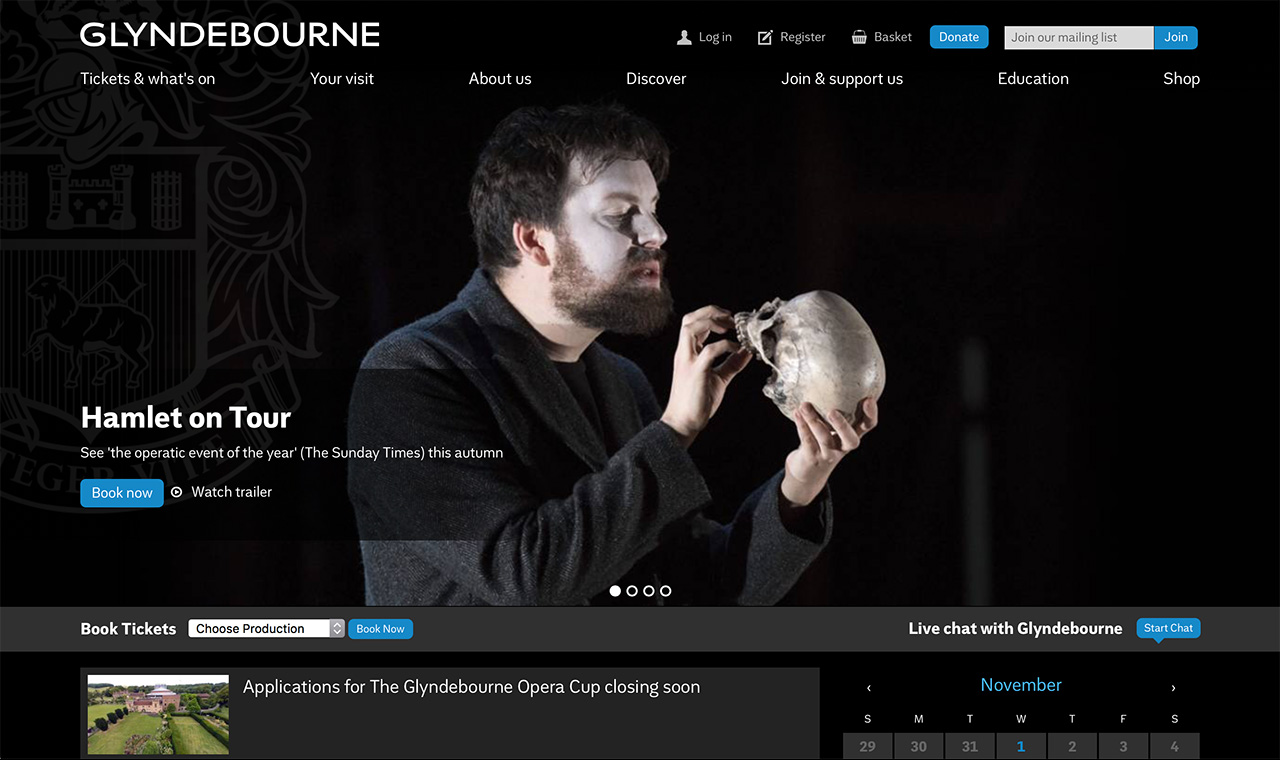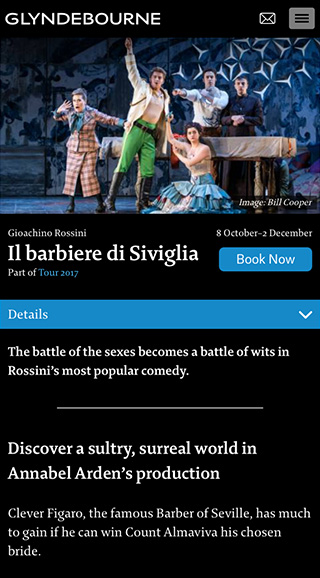 Come the Zombie Apocalypse, the survivors at Made Media will set out on a pilgrimage to Glyndebourne in the South Downs. Why? Well it's the perfect hideout, nestled in beautiful countryside, with a dedicated wind turbine, a haha defence lawn, three restaurants, and of course, world class opera to keep us entertained.
Glyndebourne is an amazing institution. They're independent and unique, and they strive to produce the best that can be done, not the best they can do. Punters get dressed up to enjoy their work, but you'd be wrong to think them a stuffy outfit. They are one of our most progressive, engaging, media-savvy and friendly clients. We were delighted to win work with Glyndebourne four years ago, considering it a major vote of confidence in our little agency. We're still proud to work with them, and we're pleased to launch a refreshed website, making it fully mobile-responsive for the first time.
The last website launched in 2010, the same year the iPad went on-sale. Since then Glyndebourne's tablet usage has grown to 20% of all traffic and tops 45% for new visitors. Even given the growth in mobile, that's an unusually high proportion. So a responsive design that accommodates tablets was a must. That stretches to the more complex features such as seat selection, membership renewals and ticket ballots.
We also took the opportunity to make general improvements to the ticketing and membership experience, integrating contextual up-sells, and migrating from Drupal to Silverstripe.
Go take a look. Join the waiting list. It might just be your key to surviving the undead armageddon in style.
Launched

1 September 2010