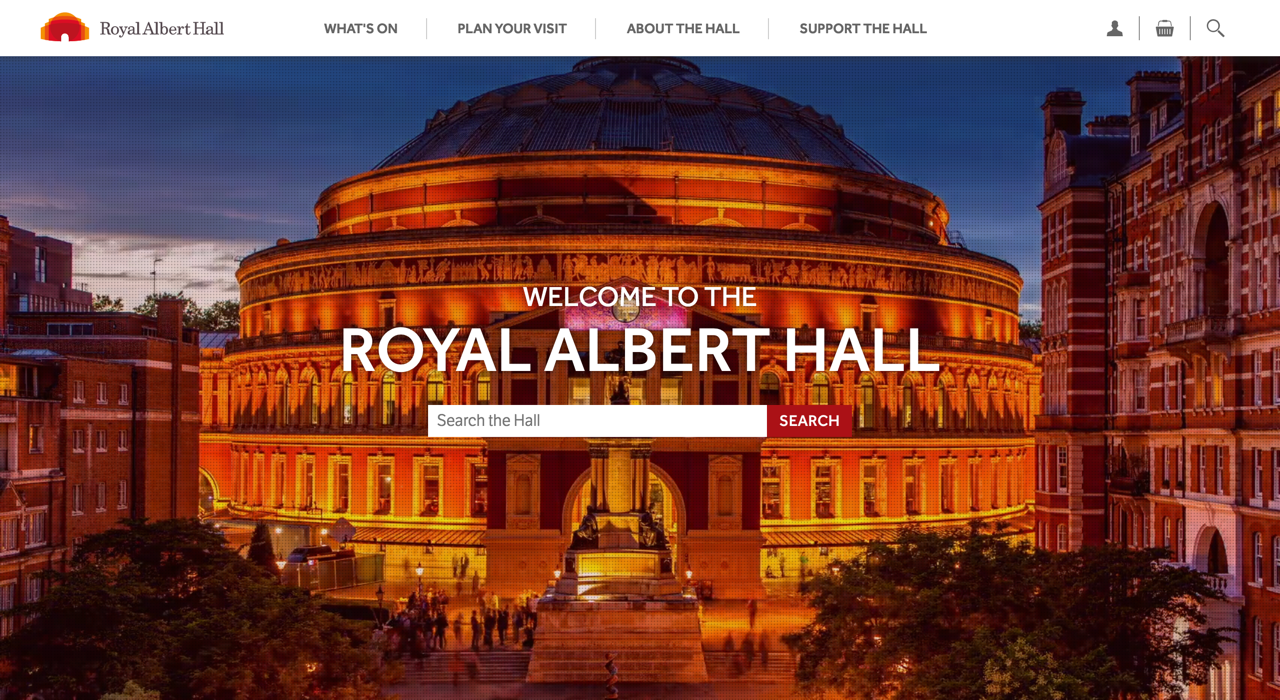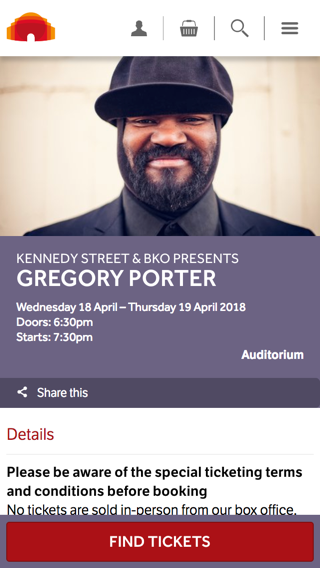 Project background
The Royal Albert Hall is an iconic venue and British institution. A redesign of the website presented an opportunity to focus heavily on content, with the aim of developing a deeper connection between customers and the Royal Albert Hall's stories and unforgettable experiences for artists and audiences. A shift to a more magazine-style layout with the ability to purchase tickets, would facilitate a richer audience experience.
The Hall had been developing editorial content before the redesign, but was trapped within an add-on WordPress blog.
Made Media's solution
SilverStripe was used as a cohesive platform to pull together productions, archived content, blog and news content within a single platform. SilverStripe's extensibility allowed Made Media to develop custom modules connecting to Tessitura's ticketing and CRM software, Third-Light's digital Media Library platform and CalmView's archive catalogue platform.
Made Media's CTO Sealan Cronin explains that Made Media's selection of SilverStripe was less about the availability of modules, and more about the underlying MVC framework. Royal Albert Hall's content is cross-referenced using Sapphire's relational features and leverages the enterprise-class versioning, workflow and permission controls that SilverStripe offers.
The Royal Albert Hall website has a page count of over 3,000, and is growing all the time. That requires enterprise-level content management. In addition, many of those pages represent highly structured data, such as performances with fixed dates and times, so we needed a CMS that could handle a complex relational data model mapped onto publishing workflows. There aren't many Content Management Systems with that combination, especially in the Open Source world.
The site is hosted on AWS based on an auto-scaling architecture. The ability to scale fast is particularly critical as traffic levels can go from zero-to-eleven at the drop of a hat when a major act is announced.
Modules used
The Results
Since launching, mobile traffic has increased by 45%, with mobile revenue increasing by 160%. Non-transactional visits increased by 250%.
The site was also featured on the Responsive Design Podcast as a great example of mobile-first design.
Launched

22 November 2017