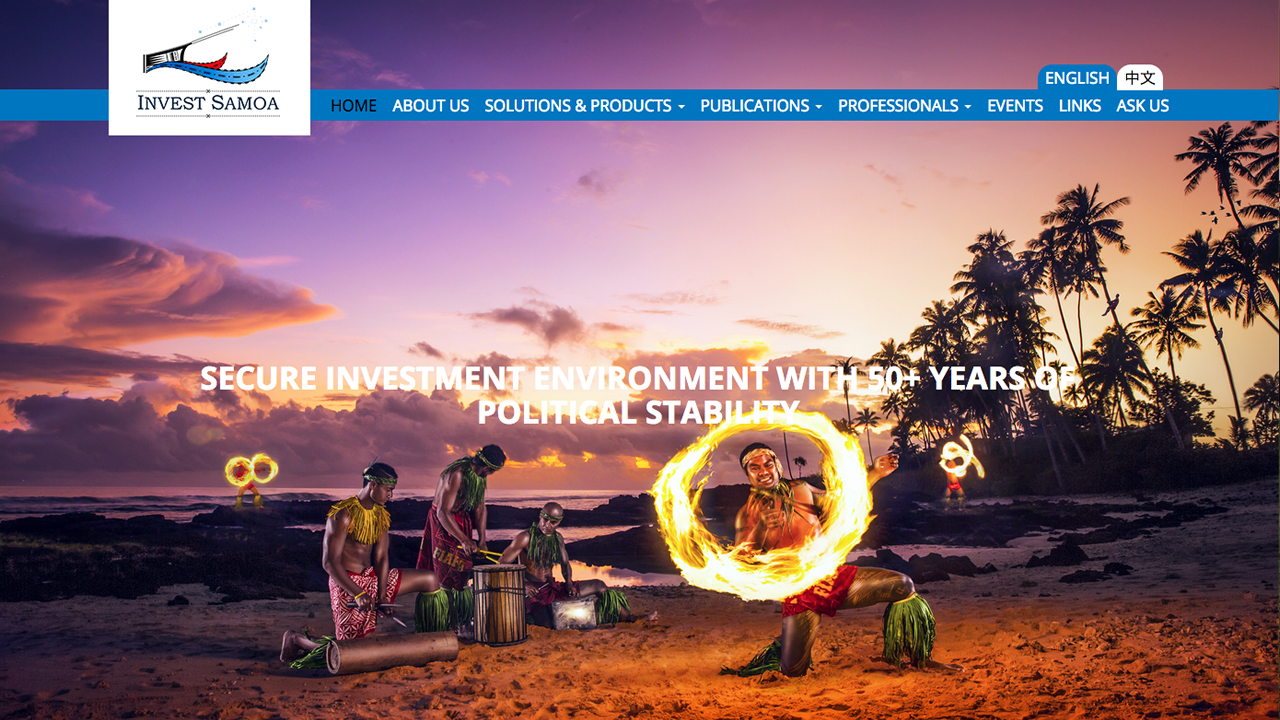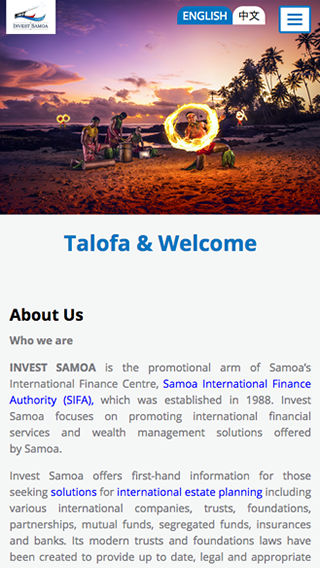 Background
Invest Samoa is a brand of the Samoa International Finance Authority (SIFA) that looks to encourage overseas investment in Samoa. The Invest Samoa Website seeks to educate investors who are thinking of making a commitment to Samoa.
Our Challenges
Dealing with a customer in another country we were tasked to produce a Website that was visually attractive, had an integrated calendaring system and multi-language facility.
Our Solutions
We used the SilverStripe framework with the addition of the Calendar Module and added the ability to have multi languages.
Results
Despite the customer being overseas and of a different culture, we were able to produce a modern and contemporary Website, on time and to budget, that met customer requirements. Comprehensive training in the use of SilverStripe for SIFA administrators was also included in the project.