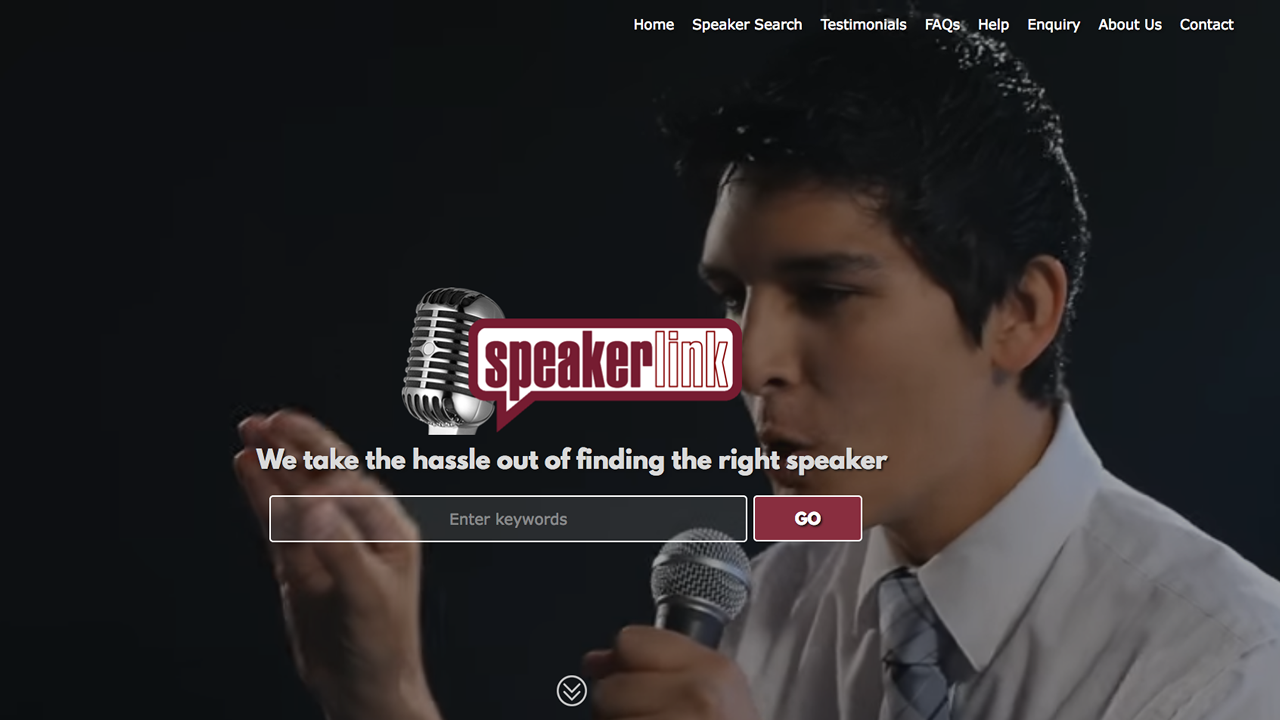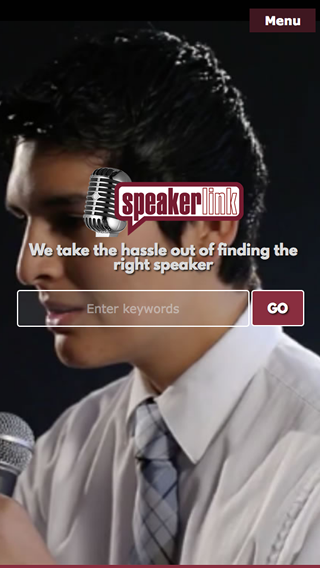 Background
SpeakerLink came to us looking to revamp their existing site, one that was very traditional and old-fashioned in its functionality. The backend they used to manage their speaker details was bespoke and had many issues.
Our Challenges
We pushed for something that was a little different and that put their speakers to the forefront. Their existing site had very easy although basic functionality and we wanted keep that usability but be more graphical and more interesting.
Our Solutions
We feel the use of the action video on the home page with a simple overlaid keyword search achieves high usability and an interesting landing page. That together with the integrated SilverStripe CMS enables them to manage their content and speakers easily from the backend. Speakerlink wanted to be able to tag speakers by style and categories as well as give them a type. We used the TagField module in order to allow them to create and use Style and Category tags via the CMS. The tags created by the module were used in searches for speakers using the SilverStripe ORM. The customer also needed the site to make it easy for visitors to make enquiries about specific or groups of speakers. DataObjects were used to save and track these enquiries. There was heavy use of the page controller throughout.
The Results
The Website produced has a great deal of WOW! without sacrificing usability and search engine optimisation.