'Living the Dream' with Driver Guide Hire!
by mhdesign
---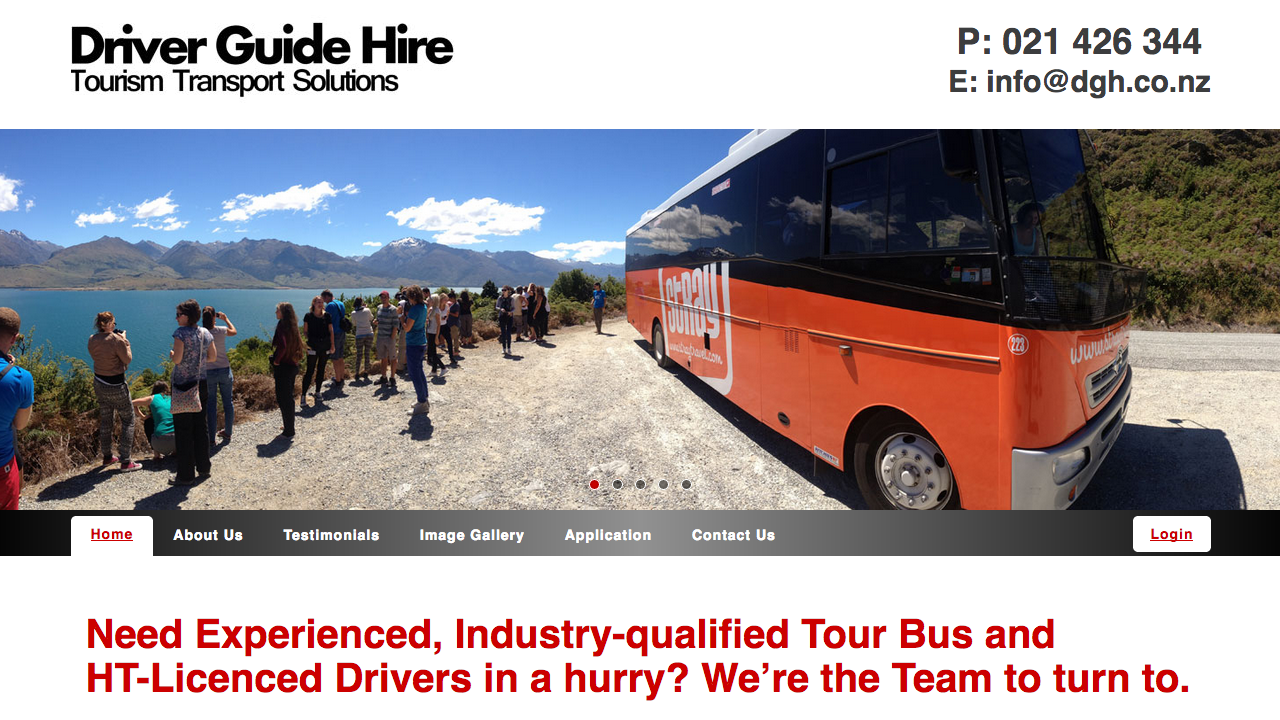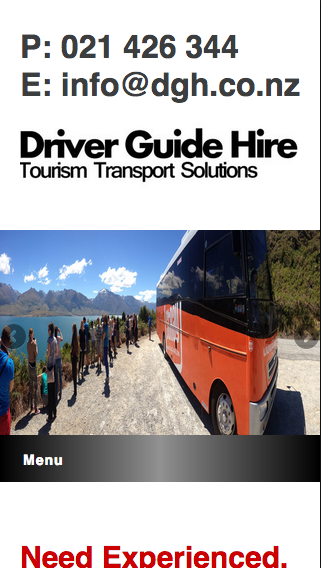 Background
Our friends at Driver Guide Hire know about 'living the dream'. Every day they take to the New Zealand highways transporting busloads of tourists to some of NZ's greatest tourist destinations. Unfortunately their website wasn't ready for the 'Information Superhighway'. The design was uninspiring, the website couldn't be found online, the CMS was patchy and the site wasn't even mobile-responsive.
We fixed these issues, creating a bespoke 'mobile-friendly' site running the Silverstripe CMS.
The Results
"We had tried other "cheaper" ways to do our website which ended up costing us 4 times the amount we paid for Mike. He was not only a great guy to deal with but really knew his stuff. We ended up with a site that we can manage ourselves, looks great and is functional on all devices. I would highly recommend anyone looking for a website build to go with Mike Henden Design."
Bodhi Vette, Driver Guide Hire
Launched

20 November 1916