Paving the way for the tradies!
by mhdesign
---
Four years ago mhdesign created the branding and design for the Capital Paving Limited website. With the coming of 'Mobilgeddon' the time was right to revisit our design, introduce 'mobile friendly' features and incorporate the SilverStripe CMS to allow our client to edit and update their own content.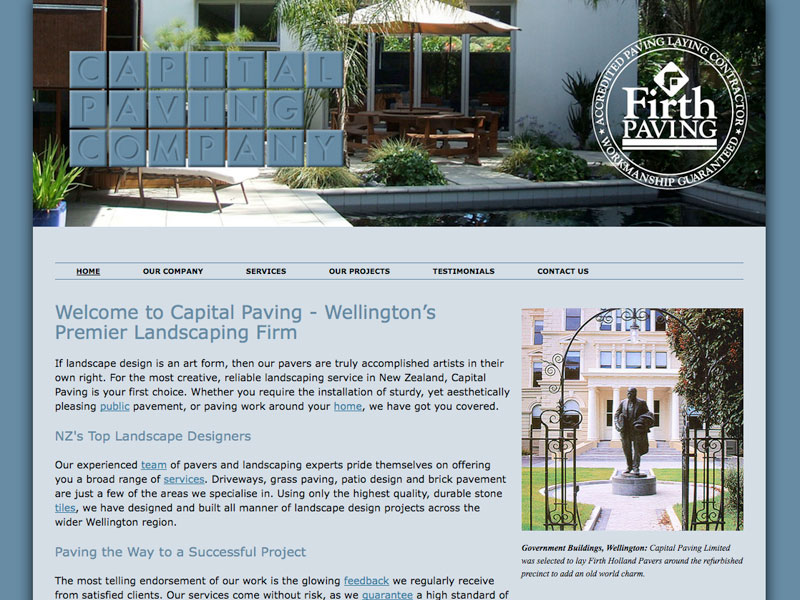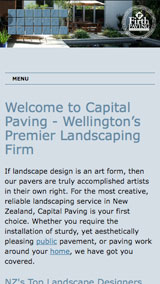 When Capital Paving first approached us they had a tired, off-the-peg webpage that was difficult to find and impossible to administer. They also had never had a brand design established. Working closely with the client we designed a strong, clear brand that used their theme colour and developed it into a clean, fast-loading brochure site.
With Google deciding to give preferential listing to websites that were 'mobile friendly' we discussed updating the current design to meet these standards with the client. They agreed that it was time for an upgrade, and also liked the idea of being able to edit the site content themselves. We recommended the SilverStripe CMS as an easy-to-use content manager that would meet their needs. The requirements of the site were as follows:
Image slider/fader
Photo galleries/lightboxes showing completed projects
Respose form with CAPTCHA facility to help prevent SPAM form submissions
Starting with a clean copy of the latest build of SilverStripe, we added the FlexSlider, Photogallery and Enquiry-page modules.
The client is pleased with the result, with their site displaying well across a wide range of mobile devices. They are also able to update site content, adding new pages and image galleries as required.