The Ian Potter Cultural Trust
---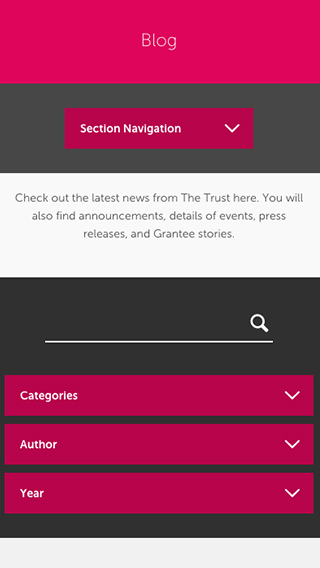 The Ian Potter Cultural Trust was established in 1993 by The Ian Potter Foundation to encourage and support the diversity and excellence of emerging and early career Australian artists.
The Ian Potter Cultural Trust's approach to the development of the Arts through the support of talented individuals is unique in Australia. Since it was established, more than 1,400 artists have been supported by grants totaling over $6.5 million.
As a part of a digital evolution strategy, a new responsive site was needed to continue attracting the best quality grant applications. The site also needed to increase stakeholder engagement through relevant and interactive content.
Wolf developed an entirely responsive website for The Ian Potter Cultural Trust with a sophisticated, large-format 'mobile first' presentation, and a searchable Grants Database archive. The new site positions the trust at the forefront of Australian philanthropy, showcasing their vision, mission and success.