The George Alexander Foundation
---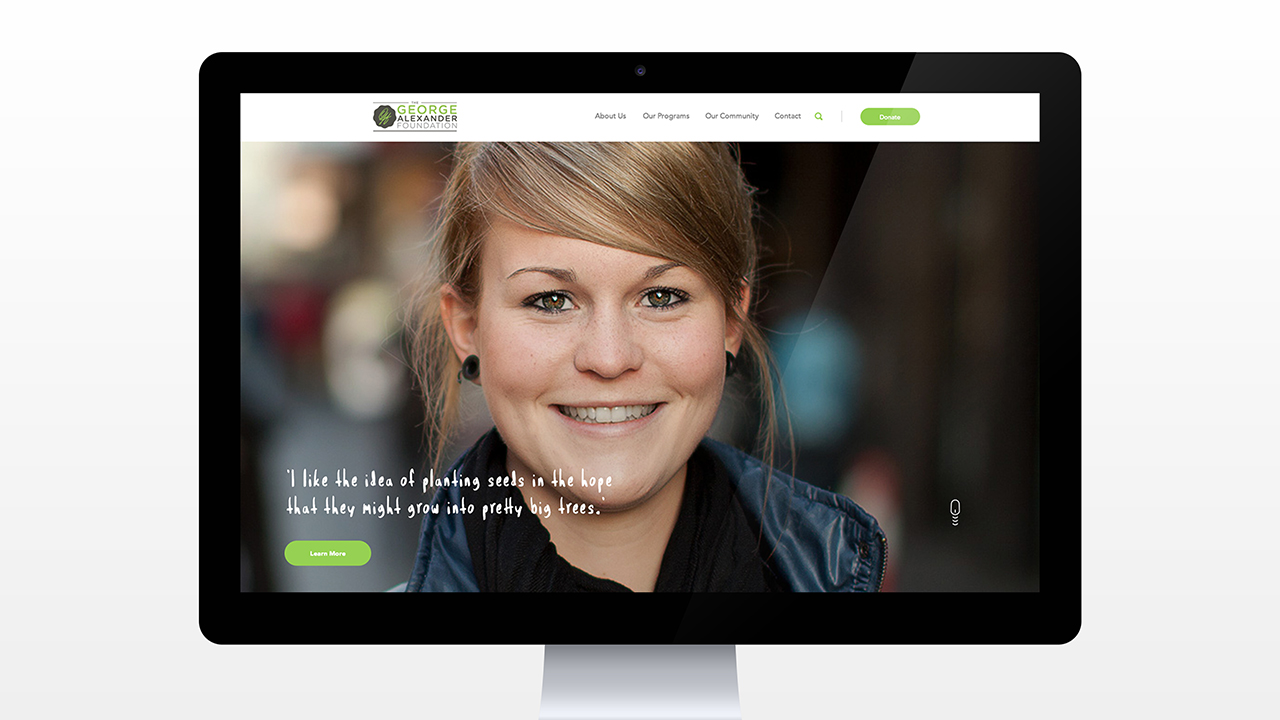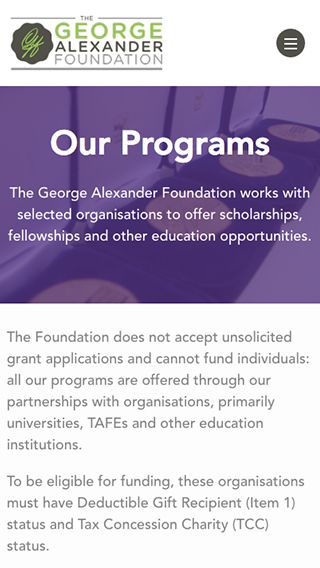 Today, the primary focus of The George Alexander Foundation is access to education for promising young people, particularly students with financial need and those from rural and remote areas.
Situation
In 1972, George Alexander AM (1910 - 2008) set up an independent philanthropic foundation as a way of sharing his wealth and giving back to the community. George was a great believer in the importance of philanthropy and always hoped that his example of giving in his lifetime would inspire others to do the same, saying, "It's not clever to hold onto it until the last minute, and I am sure you can't take it with you when you leave."
Solution
Wolf developed a fully responsive website for the Foundation with a sophisticated, large-format design to reflect the Foundation's unique philosophy. The site utilises the SilverStripe CMS platform to showcase the primary focus of the George Alexander Foundation; access to education for promising young people.
The Program Showcase Features Scholarships, Fellowships and other Educational programmes available. Other features include GAF Stories - a collection of alumni testimonials and profiles, and the Graduate Honor Roll - a record of all students to successfully graduate because of a GAF Scholarship.
Key Improvements
Program Showcase

GAF Stories

Graduate Honor Roll

Our Community