Artisa
---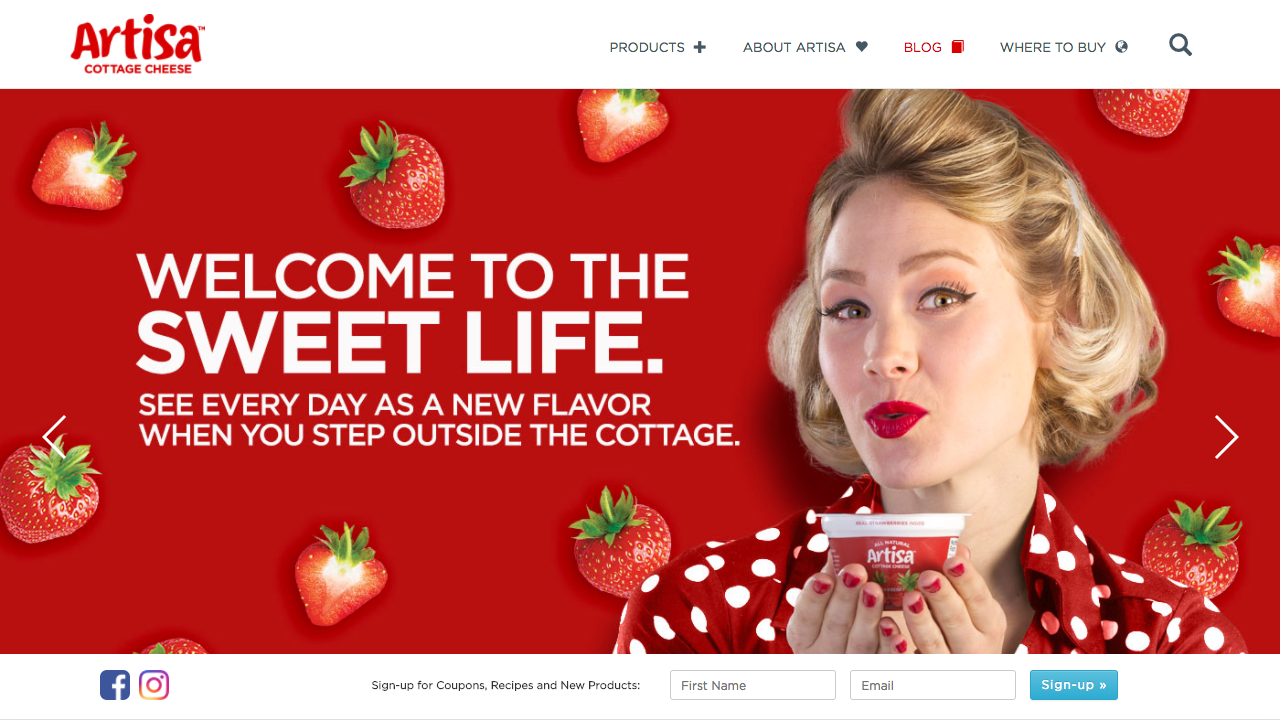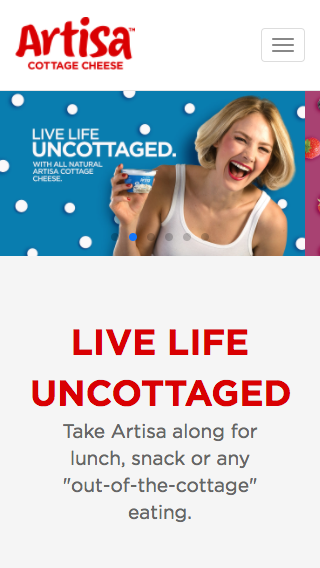 ArtisaBrand.com – SmithFoods newest brand – introduced a new personality to the world. Not only is Artisa a flavor-packed, fruit-filled, delicious single-serve cottage cheese, she is the latest rage in the dairy market. Giving life to the underdog and a comeback for the ages, Artisa re-introduced the world to cottage cheese and its extensive utility from great lunch-time snack to late-night chip dip. A mix of creamy cottage cheese and all-natural fruits, Artisa is the star of the latest modality in the dairy aisle.
With an "out of the cottage" personality, SmithFoods charged Innis Maggiore with building and capturing a brand within its new website. The uncottaged goal was to introduce Artisa to the world, sign more retailers and of course, to move more product. What resulted is a regional award-winning website currently in contention for a national design award.
The greater news for the brand is the results are in and so are the retailers: Walmart, Sam's Club, Kroger and Meijer grocery chains, among others. These retailers were not only impressed with the product, the packaging (also created by Innis Maggiore), and the branding, they specifically called out the website as the brand tool that made their decision to pick up the Artisa line an easy one. The client is happy. The retailers are happy. And the consumers are happy! Win-win-win.
This new website, targeting age 30+ females who can relate to the mantra "live life uncottaged," provides engaging visuals, relevant product information and thought-provoking blog content. Alexa, Artisa's fabulous spokesperson, brought the brand to life on-camera with her wide smile and vivacious personality. Each candid of Alexa matched a profile – and mood – from the Artisa flavor line. Consumers are able to easily find product in a retailer near them and for those on the go, the geo-locating services make finding the nearest store a breeze.
The entire project set the stage for an effective digital ecosystem that seamlessly integrates social platforms with dynamic brand content, regular promotions and monthly contests. The bright colors, personable spokeswoman and fun flavors bring the site, the product and the brand to life in a way that's irresistible.