Aultman Medical Group
---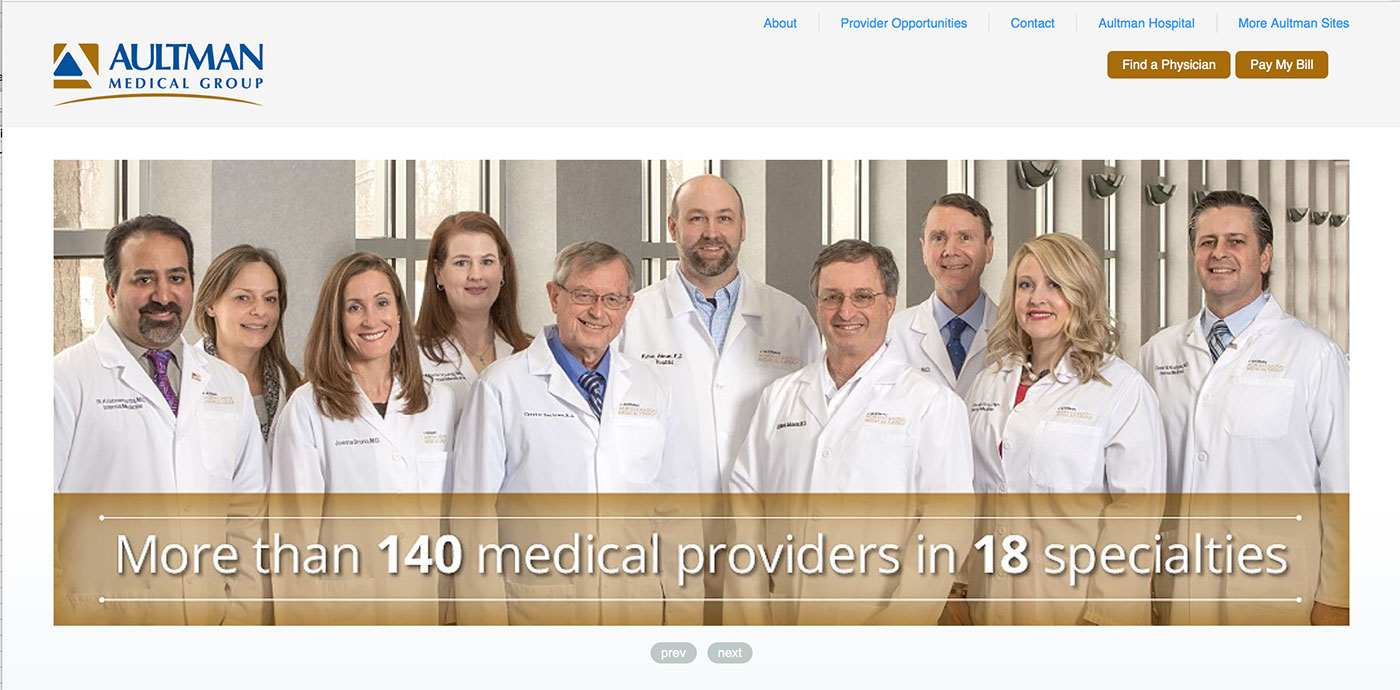 Featured
Feb, 2016
Aultman Medical Group needed a way to present its many individual medical groups – by practice – in one instance of SilverStripe. Using a multi-site add-on, Innis Maggiore created a web presence for the client showcasing each of the practices, searchable by practice type, physician name, specialty, location and many other search options. The client continues to grow its practice list and now has more than 30 practices represented in this one instance of Silverstripe, with no signs of slowing down. Each practice is individualized slightly by use of a client-controlled accent color specified through the CMS admin interface.
"SilverStripe continues to remain a robust platform for content managers and they love its easy-to-use interface. For our developers, there's not too much in the way when they need to custom code. And for us, every web project involves custom coding. SilverStripe facilitates that, instead of getting 'in the way.'" – said Jason Sypolt, Senior Web Developer of Innis Maggiore.
Since the launch, the average number of physician practice inquires has increased by approximately 650 percent. The ease of boarding new facilities on the site has created more aggressive expansion of the medical group. The client operates many organizations under the Aultman Foundation umbrella and since this first deployment on SilverStripe, it has moved three web properties to SilverStripe and is about to deploy their main hospital site on SilverStripe.
"We love SilverStripe way better than our previous CMS. It does everything we need it to and we haven't even taken advantage of all of its features yet. It's fast, which is most critical for me. The preview options (split screen and various viewports) are awesome. And it seems like Innis Maggiore is able to code all enhancements without the hiccups we used to face with the previous CMS." – Jodi Luntz, Aultman Medical Group representative.