Smith's Dairy
---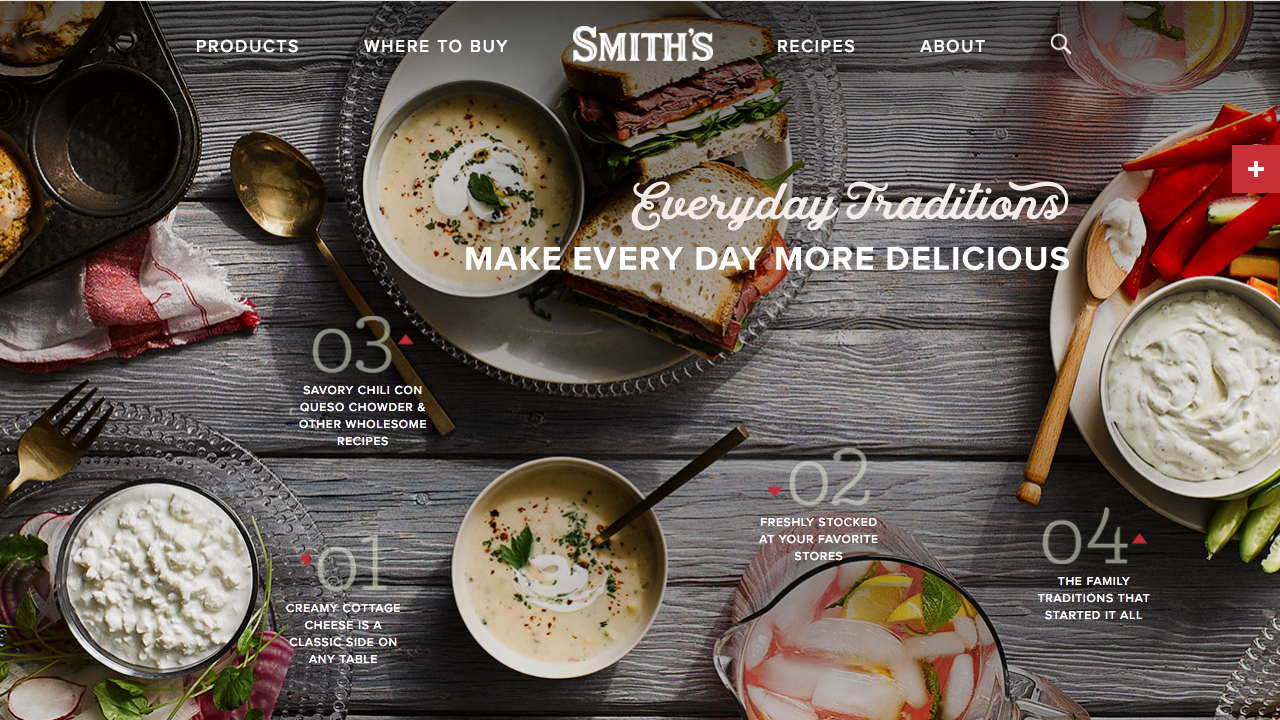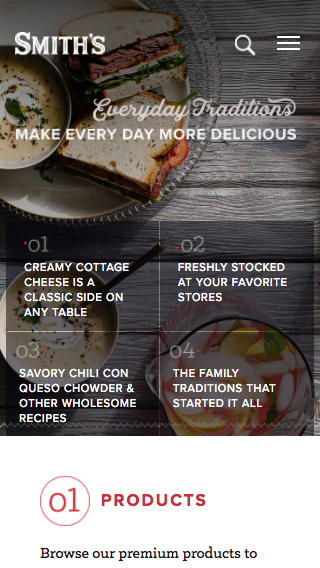 This new website was part of a complete brand refresh for SmithFoods, a midwest regional dairy manufacturer. The goal of the new website was to communicate the client's brand expression of "tradition you can taste," provide an already confident distributor base with reason to pick up the entire product line, give the consumer a location for nutritional information, products, recipes, and grocery locations, and to increase search exposure to all of the client's audiences.
The new website will also support current and future advertising with campaign-specific landing pages. For example, a new television campaign will launch late summer 2018. It will target specific U.S. regions where SmithFoods has newly entered. Combined with digital marketing, the website – as the destination for all advertising -- will shoulder all analytics and marketing automation data collection.
The new site was designed to create a user experience with content that varies by time of day, featuring beautiful product photography that reflects images of breakfast, lunch or dinner depending on the time of the site visit. This strategy provides relevant product and recipe information while consumers are visiting, plus giving them a reason to return at various times of the day. These repeat visits fulfill the goals of increased site engagement and site traffic, while at the same time, elevates the brand experience through time-honored recipes that are part of "Tradition you can taste."
The editorial-like design of this site provides a perfect confluence of form and function, traditional and contemporary, nostalgic and relevant. A multi-week photo shoot was required to provide all the photography for the site's primary brand images. Adobe Dimension was used to apply the newly designed package labels to each product's containers (that's right, no real product was used to create any of the product photos!). And finally, the recipe images and videos were provided by the client's food engineers, agency associates and community bloggers.