Maximal Strategist
---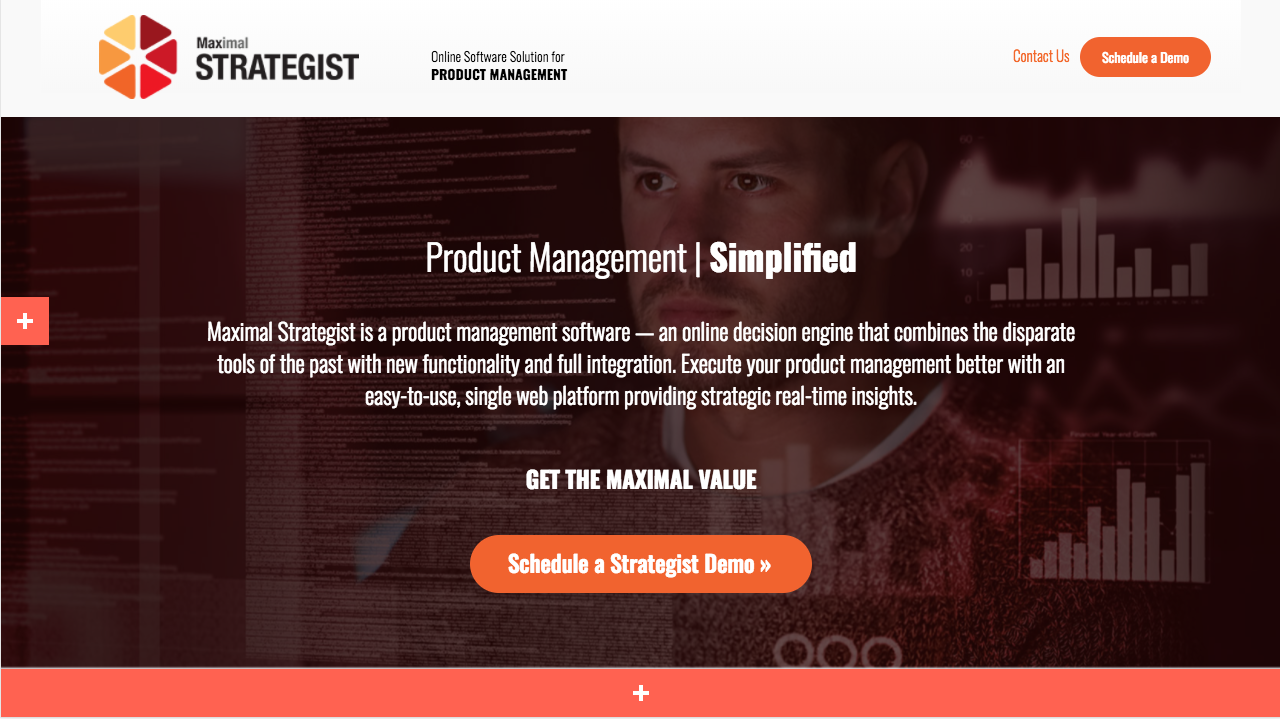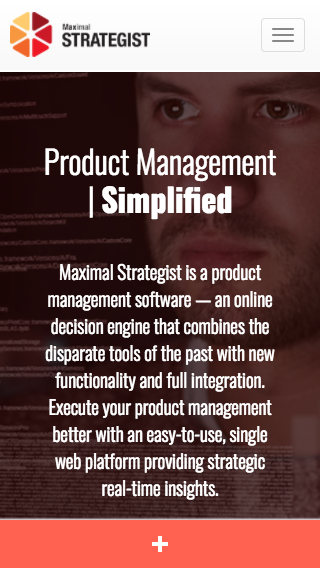 Maximal Strategist is the first-of-its-kind product lifecycle management software (SaaS). The web-based application marries roadmapping, lifecycle analysis and strategic product decisions into a single enterprise level software
MaximalStrategist.com -- the microsite designed to drive leads/demonstrations of this new platform – is the marketing face of the dynamic software tool.
Product managers have yearned for a single platform where all product information is gathered and corresponding data can be aggregated. They have suffered for years with disparate Excel spreadsheets, Word templates and PowerPoint decks. The microsite markets the benefits of a new product management world, with a platform that's been designed by product managers, FOR product managers. The software is a decision engine – highlighting the strategic product moves companies need to make to keep their product mix vibrant.
Within the first six weeks, the client gained four enterprise-level customers. The microsite continues today as a powerful funnel for the agency-managed lead generation program. The website has already won a web design award and the client receives regular comments about the clarity and depth of information the marketing microsite provides.
Expansion plans for MaximalStrategist.com include a demonstration video to further qualify leads and a blog to provide a broader range of content marketing.