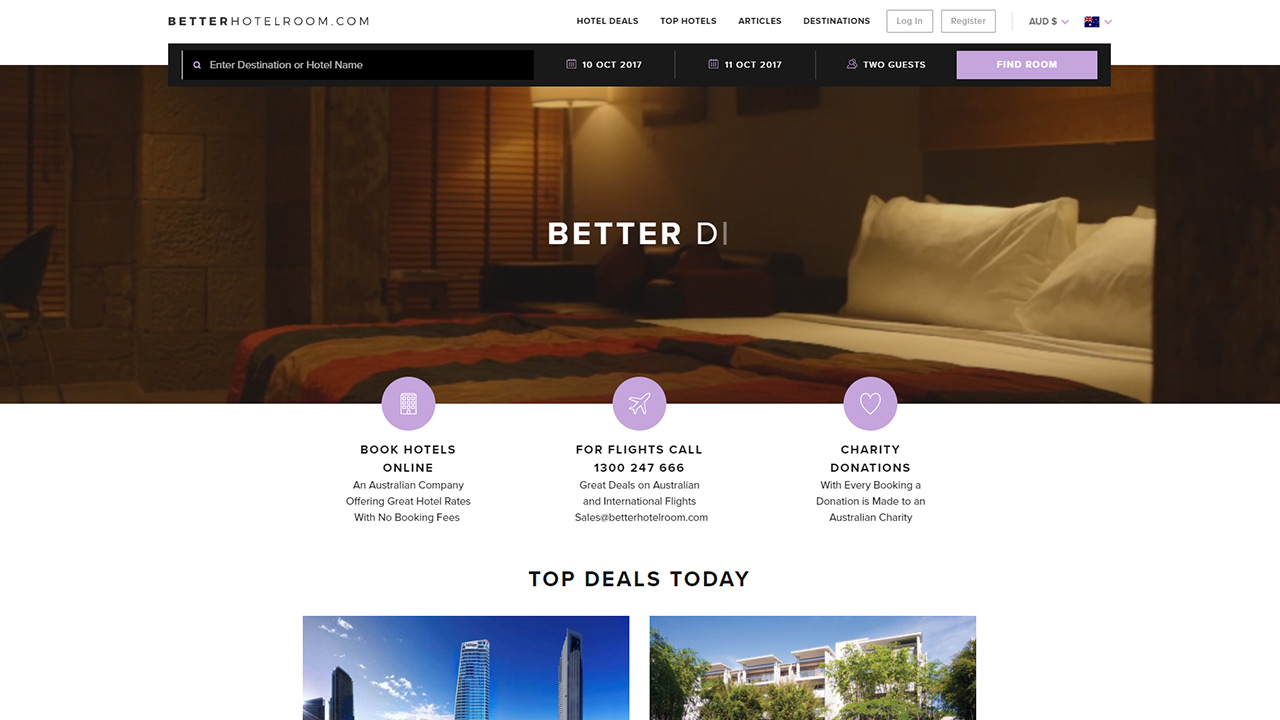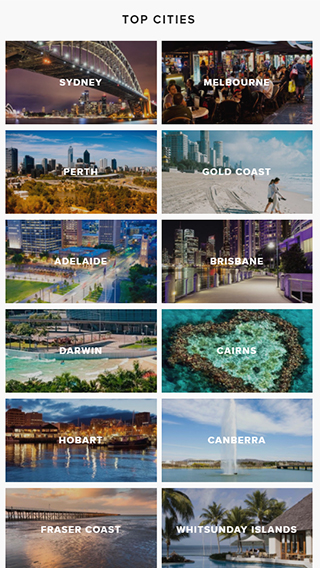 Better Hotel Room is a cutting-edge hotel booking website created recently by Internetrix. It provides an excellent benchmark of the skilful expertise Internetrix demonstrates in these types of technically-challenging website integration projects. Please, go ahead and click the link below to be in for a visual treat.
The design is contemporary, the highly visual look-and-feel well-matched to a quality front end without clutter, which is a demonstration of our High End creative credentials teamed with technical skills and implementation to deliver a website that looks great and functions intuitively.
This highly complex project required a great variety of APIs including:
Ecommerce Integration.
Internetrix delivered a custom booking processing system, providing secure facilities for acceptance and processing of customer credit cards. The Ecommerce capabilities also provide payment gateway integration (NABTransact), detailed reporting and exporting of transactions, product management and affiliate integration that allows for tracking of the booking source.
GDS Hotel Listing Integration.
Charity donations.
Internetrix pulled out all the stops to meet highly complex integrations for this website to connect directly to Sabre GDS – one of the world's largest electronic booking systems. Custom APIs for integration of the BHR Ecommerce Booking Engine and the GDS and / or third party systems provide bi-directional communication between the BHR platform and the selected GDS supplier.
BHR donate to charity on behalf of every booking. Customers choose the charity and BHR forward on the donation at no additional cost to the customer's booking. They also offer charity donation coupons for customers to redeem.
Single Sign On Integration & Account Management. The platform boasts an easy-to-access customer area that can get the required authorisations from popular social media platforms. Customers can manage their bookings, credit cards, and other personal details in a secure and simple manner.
Want to know more? Why not check out our featured article on the SilverStripe Blog? To view, visit
here