Parramatta Park Website Upgrade
by IRX
---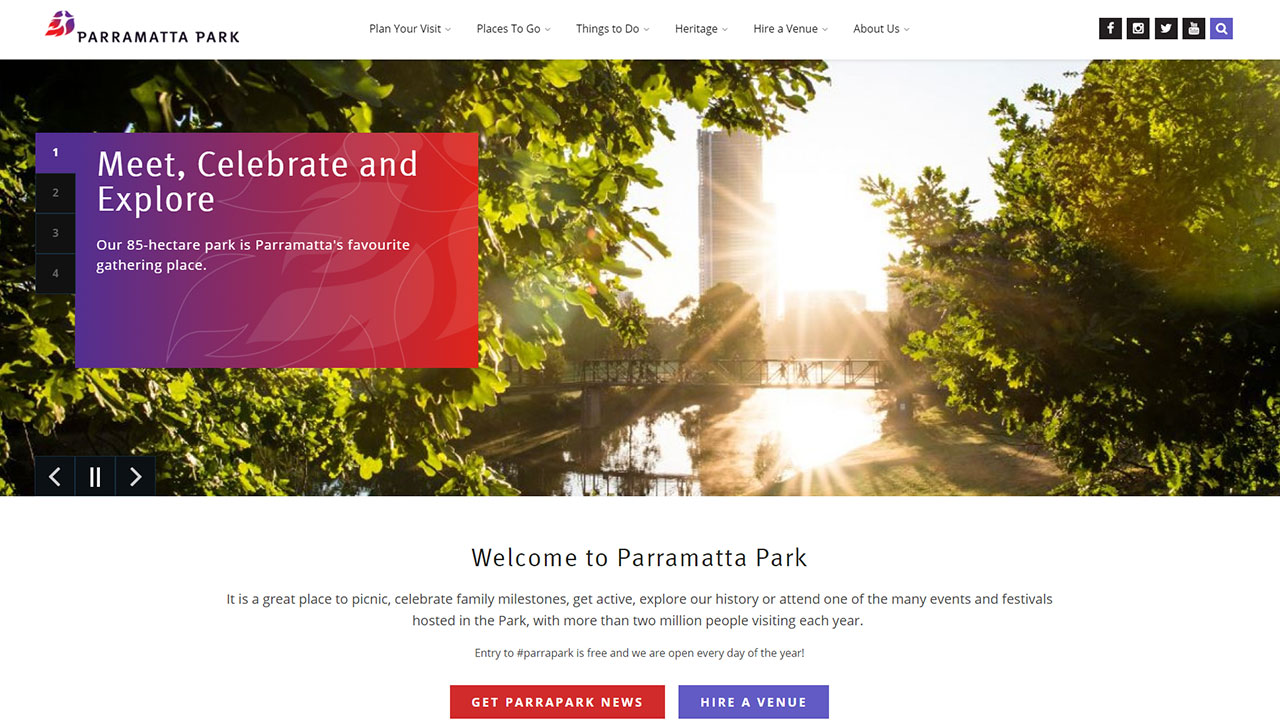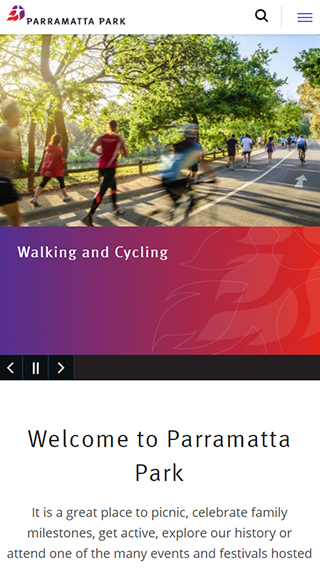 The beautiful, invigorating 85-hectare parkland of Parra Park is Parramatta's favourite gathering place. We have worked with Parramatta Park for several years on their website development to grow with the popularity of the park. In early 2017, we engaged on a project to encourage enterprise to book the park for events. This was a natural extension of the success of the previous website with the desire in the new website to mirror the expansion of Parramatta park's offerings.
Our creative designers offered a range of visual options before applying the bold and striking 'look and feel' chosen by Parra Park management. The new look included more booking functions, a streamlined user journey through the website, and creative appeal to both leisure and enterprise. Specifically, we:
Upgraded the booking function to provide varied coverage of different sections and subsections of the park
Reworked the interface to make it easier for administrators to allocate resources to bookings
Greatly enhanced the reporting functions so that management now has a full array of useful information at their fingertips
Upgraded the branding style guide to reflect the modern vibe and direction of the park's mission to serve its users
Made the website WCAG compliant with latest guidelines for Accessibility for a wide range of customers
Parra Park asked for a big, bold and vibrant website with links that were images. Internetrix is delighted to have delivered a resounding success: a feast for the eyes, promoting events, highlighting the home page, and emphasising the park's beauty.