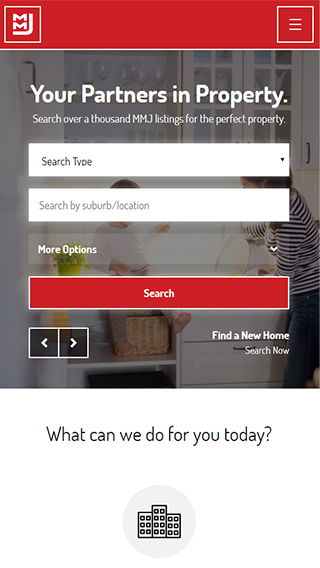 MMJ Real Estate is committed to providing world class service that delivers the results that you want.
As a leading Real Estate, MMJ provide a diverse range of real estate services and are the first Real Estate Agency from the local Illawarra region, to have expanded on a national basis.
Internetrix provides a wealth of online services to fuel MMJ's web presence, including keyword research, content optimisation, technical audits, social strategy, and a bevvy of other Search Engine Optimisation services.
In 2017, MMJ embarked on a new journey with Internetrix - to redevelop their existing website which was reliant on old technologies. Internetrix were tasked with an entire overhaul of the website with two main objectives in mind; flexibility and user friendly design
MMJ required Internetrix to produce a dynamic and flexible platform that provided the staff with the flexibility they required to manually update and control content as needed.
After having recently re-branded, MMJ also required the website to adhere to their new branding guidelines. The aesthetics had to clearly reflect the new brand, while the layouts of each individual page type needed to provide optimal user experience to MMJ's ever growing audience.
Want to see the results? Watch how Internetrix designed and developed the MMJ website to boost SEO rankings, allow for great scalability and flexibility, streamline internal processes and visualise their recently updated brand.
Learn More