Ski Cuisine - Booking System
by Quadra
---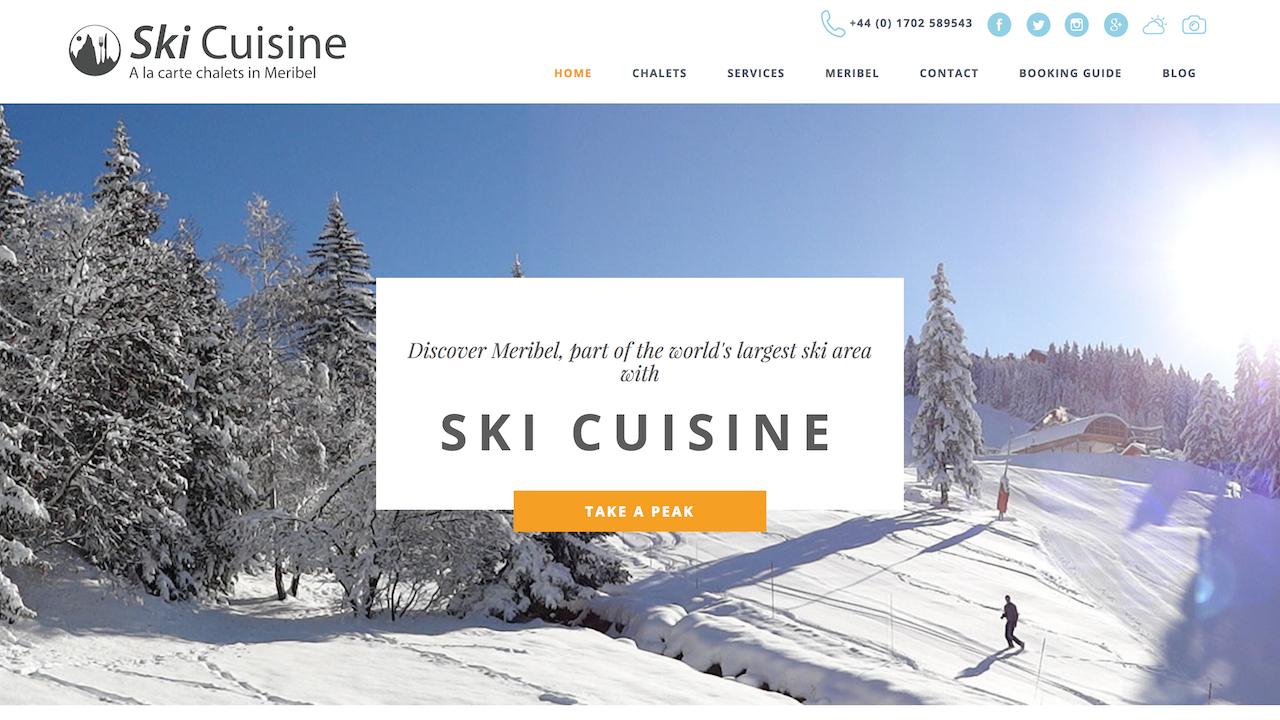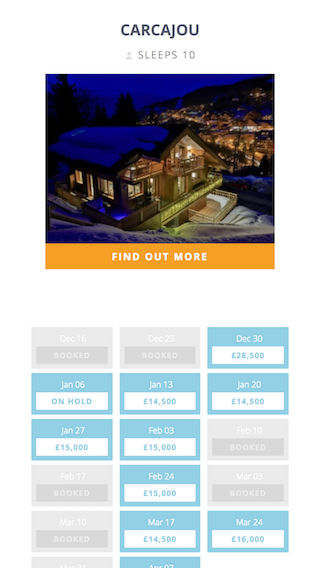 Background
Ski Cuisine, a catered chalet operator in Meribel, came to us in 2011 with no online presence. With seven beautiful chalets available to rent throughout each ski season, they were looking for a comprehensive digital strategy that included a website design, a custom online booking system.
Design
Whilst we redesigned the website to make it mobile responsive, we also changed the user experience for desktop and tablet users, streamlining the user journeys to make it easier to find information and book. The design is modern and content is displayed in clear sections to make it easier for users to digest the information presented.
Ski Cuisine value the personal service they provide. We reflected this pride by clearly displaying contact call-to-actions and changing the website copy's tone of voice to highlight knowledge, experience, and friendliness.
Booking system
We have developed a bespoke content management system which not only allows for page content management but also for booking and revenue management. Customers can book online, pay their deposit via an online payment gateaway and even pay the balance in installments!
Ski Cuisine use the CMS to manage their bookings, run accounting reports and customer invoices.
Get in touch
to find out more about the booking system.