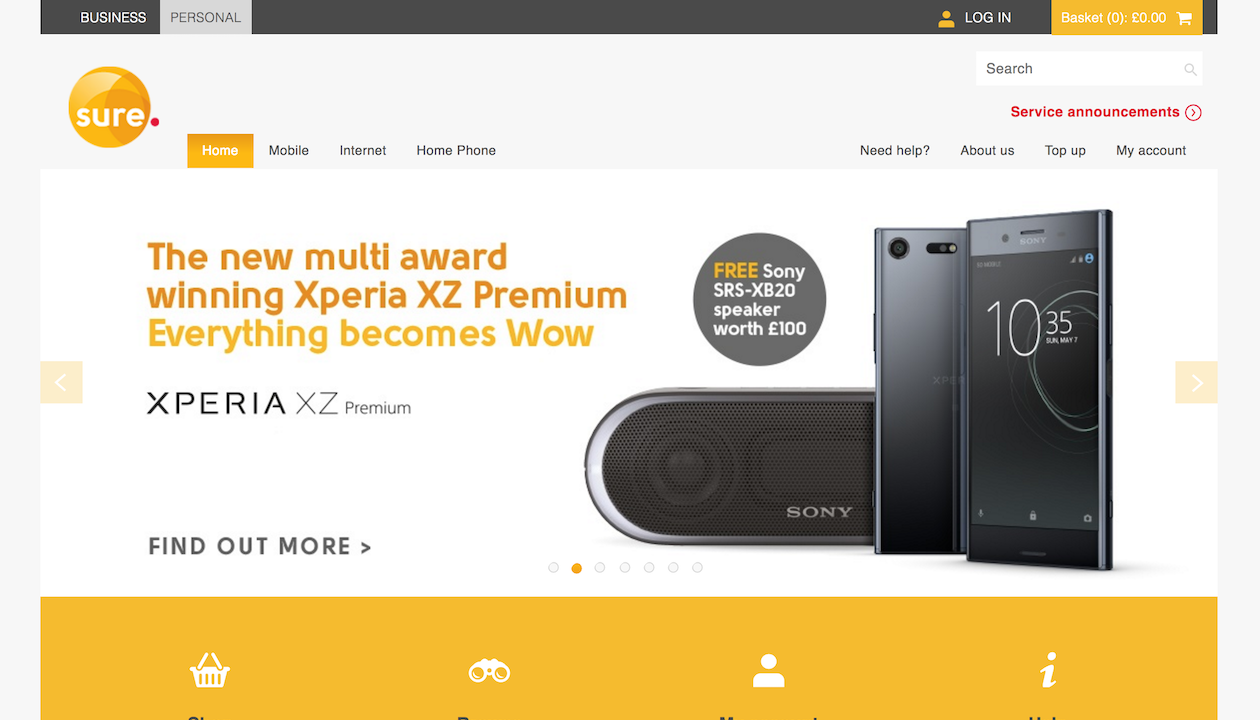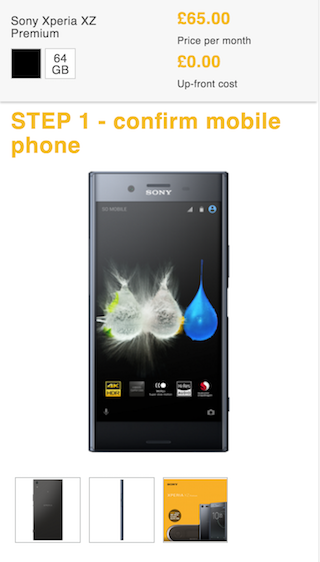 About this project
Sure is a telecommunications company servicing Jersey, Guernsey and the Isle of Man. The company serves thousands of customers and offers products ranging from voice, mobile and broadband to networks, global connectivity and managed services solutions.
Sure approached Quadra to develop a brand new website for the business, bringing their web presence up-to-date with a new theme and focusing on branding, user experience and customer journeys. It was essential that the website was fully responsive for all devices, helping to maintain Sure's position in an extremely competitive market. The website would need to manage content for all three jurisdictions, including full product pricing.
Sure's main aims were to increase the number of returning visitors to the site - especially visits from the Isle of Man and Jersey - and to see more users accessing the site on mobile and tablet devices.
Features
With thousands of products to browse and different pricing based on the plan you choose, we created an easy drag and drop comparison tool for customers.
Understanding how much data you require is a top FAQ for Sure, so we created an interactive data calculator to help customers understand how much data they would use and recommended plans based on the results
Integrations
The website is integrated with many third party systems including Zendesk, MiPay and offline screens (touch based applications) and (digital) signage. The later uses a customised version of the supplier's existing software to populate the screens with content and data from Sure's website. We created an API which published this data, formatted in XML to the software, allowing the content to be shared on the interactive screens and successfully emulating the experience on Sure's website.
The Results
The first three months from launch compared to the same period in the previous year saw:
100% more mobile conversions
54% less abandonment
57% increase in total conversions
6% more website sessions
Get in touch
to discuss any complex integrations and solutions.