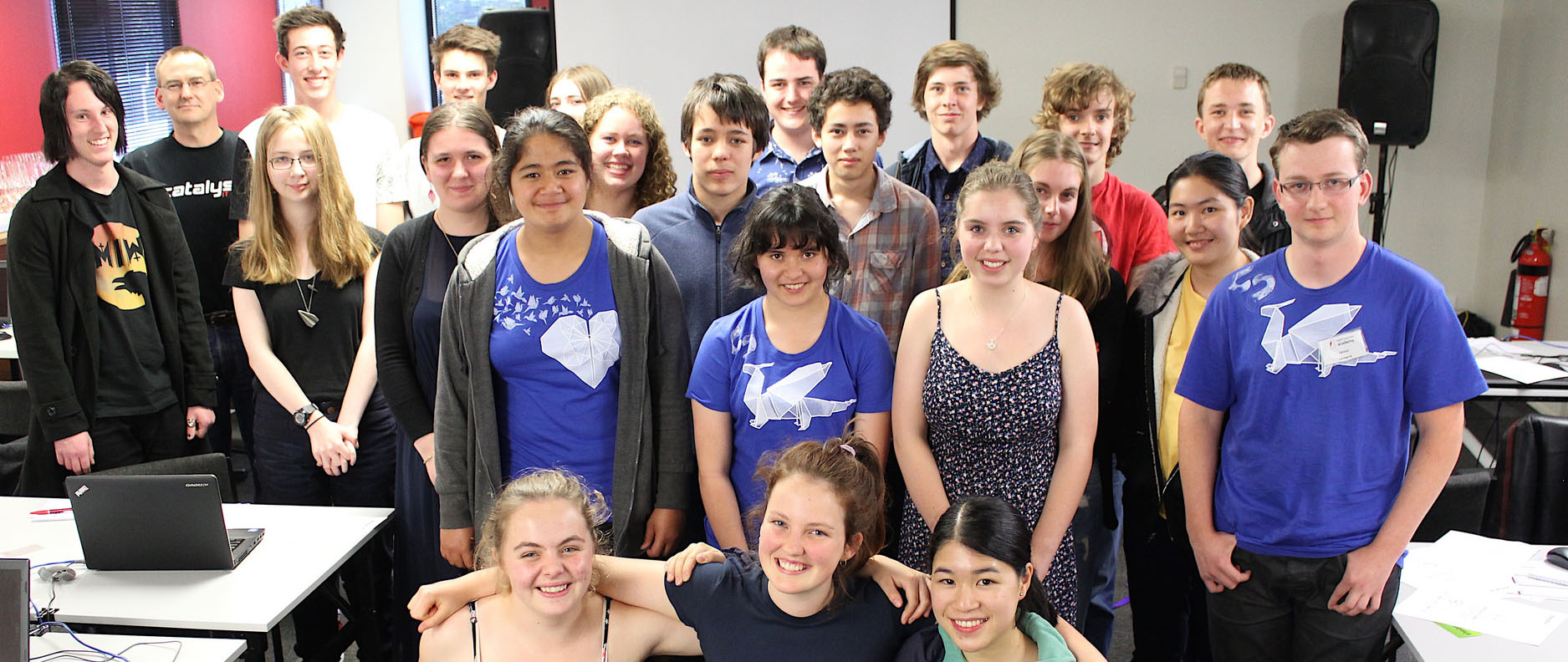 ---
Each year (since 2011), Catalyst runs the Open Source Academy — a two week summer boot camp for high school students to learn about open source development. SilverStripe was very pleased to participate this year alongside other open source projects Koha, Mahara, Piwik, and Drupal.

Elliot Sawyer and Stephen Shkardoon volunteered to mentor at the academy while Clarion Coughlan had the heavy responsibility of fetching coffees in the mornings and running retrospectives in the afternoon.
We were teamed up with four students from different Wellington high schools with the ambitious goal of helping them get up, running and contributing to SilverStripe in four intense days! We of course had another nefarious goal which was to inspire them to fall in love with the SilverStripe CMS, framework and community — although if they came out of the Academy loving coding, then that's a win too.
Read full post