Bureau Berg
Amsterdam, NH, Netherlands
---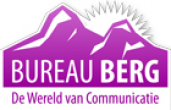 What is the story of your brand? Bureau Berg tells the unique story of a brand, by creating an online experience. The result is that you will have a strong dialogue with your target group. How? Read more to find out.
The story of your brand
Looking for ways to connect your target group with your brand? Tell a story! Tell the story of your brand and create an experience. This is what we do at Bureau Berg. Whether it's for B2C, B2B or non profit organisations, connecting with your target group and delivering your brand experience, is key. After all, who doesn't like a good story?
Part of the strategy is to define which media channels should be used to communicate your story. Depending your target group and budget, the most effective mix will be defined.

So how to start?
We like to kick off with defining a decent strategy. Without a well defined plan, it's likely that your story won't be succesfull. Therefore your brand character and target group are the base of the strategy. The success should also be measured so defining short term goals and long term objectives are part of the strategy.

Creative concept
To tell your story is most of all a matter of creating an appealing concept. It should communicate the core message of your brand. A precondition is that it should be possible to translate this concept to the various touch points you have with your target group. Like your mobile website, online advertising or augmented reality.

Creation
Time for some eye candy! Never a dull moment when a concept looks good. A stunning design which suits your brand character and target group is definately important to gain the attention. And to support your story throughout all media channels you've defined in your strategy.

Production
This is when it all comes to live. Whether you tell your story on your website by providing online video, animations or all kinds of functionality, the production team makes sure the story can be told. And ey, this is where a great content management system like Silverstripe will shine!

Act now!
No time to lose. Start today with telling your story. A unique one, which perfectly matches your brand and target group.
Need any help? Just contact us. We'll be there to guide you. Whether it's for your online campaign or coporate website. Or take a seat and enjoy.
Community showcase listings
---
Contact Bureau Berg
Email: ln.grebuaerub@ofni
Amsterdam
NH, Netherlands

Westerdoksdijk 711-C
Amsterdam, NH 1013 BX
Netherlands
+31204275097