DuskyDesigns
Arnhem, Gelderland, Netherlands
---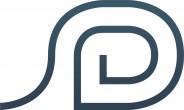 DuskyDesigns is a web development company established as a company specialized in ECMA based applications (Javascript and Flash). DuskyDesigns regards usability and ease of use as important pillars for its projects. DuskyDesigns does not have one CMS for all solution, instead it chooses it's CMS by the site it needs to create. SilverStripe is a favorable candidate, it gives unlimited flexibility.
DuskyDesigns delivers web-based applications and can deliver in front and back-end at very reasonable prices. Because we utilize SilverStripe a lot we can work very fast (some sites are online in 10 hours). SilverStripe gives us the possibility to easily and very efficiently turn any site into a CMS based website at lightening speeds.
DuskyDesigns chooses SilverStripe mainly for back-end purposes. The front-end is programmed by DuskyDesigns entirely. This gets coupled with the CMS and with that it creates a site wich can be developed entirely in jQuery or Flash and can be easily adjusted, updated and altered. This gives the owner of the website a lot of power over websites which in the past were hard to maintain. This is now a breeze.
An example of such a site can be a music website. We can make a back-end in which you can easily create playlists, pages and advertisements. The front-end will work out where all this content goes and with this you get a site like 22tracks or grooveshark. 
DuskyDesigns in the end is a company who can create back and front-end and make them work together seamlessly. We can give you a lot of room for customisation or give you little. Its all in what you want. 
DuskyDesigns considers usability and ease of use as important requirements for any web application or site. We can design as well as develop. If we get a design which has a lot of flaws in usability we will tell you about this and give you tips on how this can be improved. For us it is important to create web applications that are user friendly, efficient and great to use. That is only possible if development and design is excellent. Because we possess both traits, we can deliver a great designed and developed application.
DuskyDesigns is not limited to websites. We can also create Android and IOS applications. This can be simple websites turned applications or more complex games.
We work hard, fast and efficiently. Deadlines are up to you and we will deliver. With a reasonable price of € 25 an hour we are one of the cheaper companies to provide such well developed applications.
If you are doubting our capabilities, check out our website or send us an email to see if we can deliver what you want.
Community showcase listings
---
Contact DuskyDesigns
Arnhem
Gelderland, Netherlands

medemblikhof 77
Arnhem, Gelderland 6843BW
Netherlands
+31 (06) 50215921