netlop
Köln, NRW, Germany
---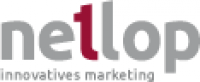 netlop is a marketing agency in Cologne. Since 2007 we are developing corporate websites, SB homepages and large portals with SilverStripe. Ask for SilverStripe offers and CMS training.
netlop is a marketing and advertising agency in Cologne. Successful online marketing is our business and passion. Developing with SilverStripe, since 2008, we build more than 100 corporate websites, portals and web applications. A lot of them is based on SilverStipe.
You are looking for …
high quality web design
a profesional development team
and successful online marketing
Please feel free to contact us and ask for SilverStripe special offers and CMS training for your staff.
Contact netlop
Köln
NRW, Germany

Claudiastr. 2B
Köln, NRW 51149
Germany
+49 2203 2020620