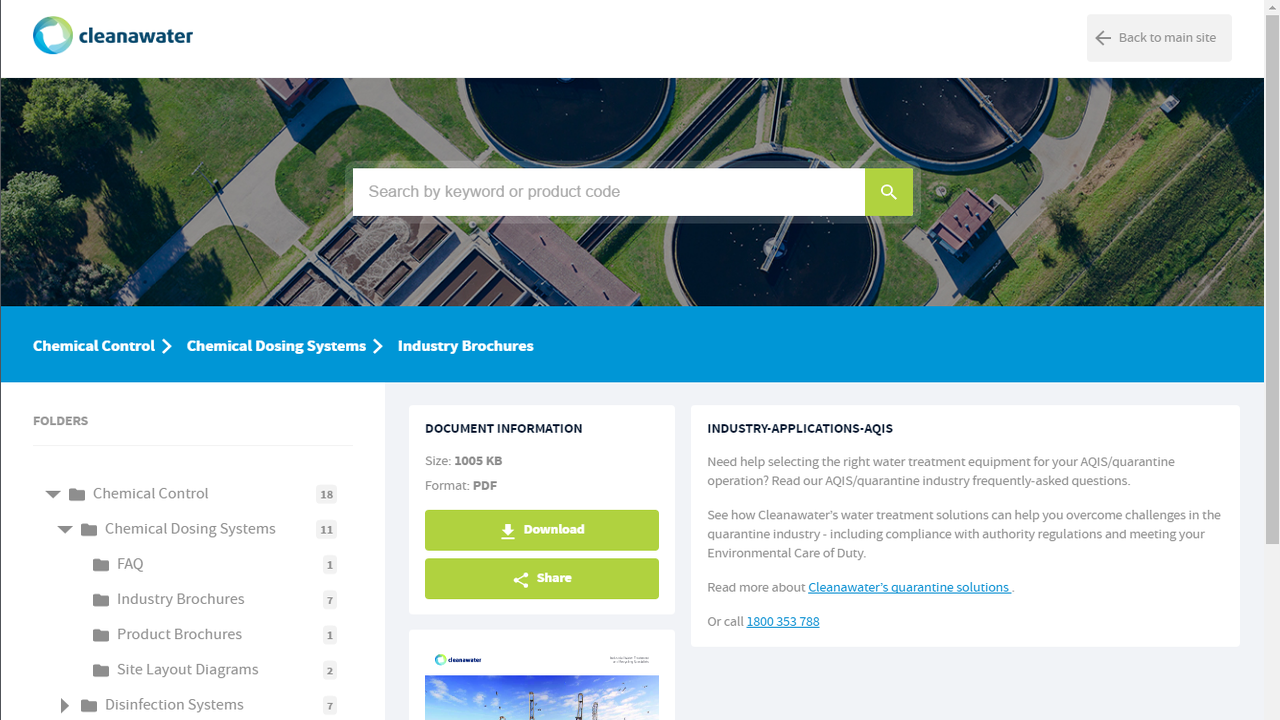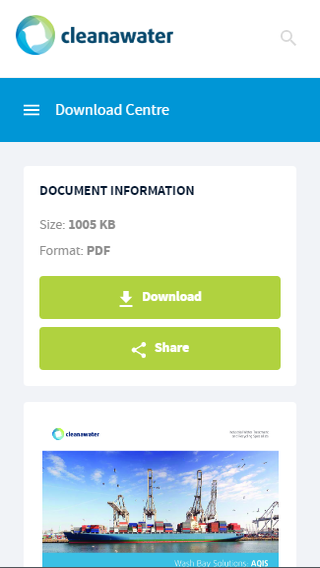 TradeCentre, a SaaS application developed using the SilverStripe framework, allows companies to access documentation via a file manager and share it to a public audience.
The client: Bulbeck Group
Bulbeck Group is a group of companies supplying industrial and trade products to Australian businesses and government. The range of products include industrial water treatment equipment, fire suppression systems and oil spill technology. Accurate and accessible product documentation is essential for a range of business functions, including operations, customer support, and sales and marketing.
Problem and solution
With hundreds of documents, it was a challenge for Bulbeck to supply the most up-to-date technical information to stakeholders and customers in a timely way. The team at Digital360 was given the task of solving these issues around the management and delivery of a large library of technical documentation. TradeCentre was the digital solution our team developed. TradeCentre is a SaaS web application that hosts PDF documents and delivers them to the end user through a custom-built API or dedicated 'white label' site. The application makes the delivery of documentation to end users simple. It also centralises the management and publication of documents to a single administration area.
Benefits to the client
Improved organisational efficiency and shared product knowledge. Internal stakeholders, such as sales and marketing, can easily access documents across the Group and its subscribers, improving internal efficiency and shared product knowledge of teams.
Reduced burden on customer support, marketing and sales teams. Potential and existing customers now have a 'self-service' option for product documents, reducing the burden on customer support, marketing and sales teams.
Reduced costs of compliance and document management. Documentation can be easily kept up-to-date and compliant with a single administration area and the creation of roles and responsibilities.
Reduced risk to technological change and growth. The solution is device and framework agnostic, thanks to the development of custom API. The service subscription model then allows for the precise delivery of information to any new partner organisations.
Application features
Custom made API – The TradeCentre API is a fundamental part of the solution, allowing subscribers to access and present documentation to end users wherever they may need it.
White label 'TradeCentre' – A dedicated site that functions as an easy-to-use library for documentation, all branded and hosted on the subscriber domain.
Document search and filtering – Easy yet powerful retrieval of documentation through search, including suggestions and autocomplete functionality.
Image previews – A snapshot of the PDF document before the end user downloads the complete file.
Document sharing – Specific documents can be quickly shared via email, Facebook and LinkedIn at the press of a button.
Why SilverStripe?
SilverStripe was the development framework chosen for the TradeCentre application. While there were many options for frameworks, we chose SilverStripe to challenge ourselves and demonstrate the potential of the SilverStripe framework. Since all our client's web builds are made using SilverStripe, it was also important for us to keep consistent in our chosen frameworks. TradeCentre is purely a framework application – it does not use the SilverStripe CMS. In addition to SilverStripe, our developers used Vue.js as the JavaScript framework for the decoupled component-based interface. The team also used Elasticsearch as the document storage, search and indexing engine, and also powers the recommendation and auto-complete functionality.
Results
The TradeCentre for Cleanawater, a Bulbeck company, houses over 200 items and displays the documentation in a 'white label' site hosted on a subdomain. Relevant documents are also displayed on product pages using the API and a custom page component (or 'strip'). The result is a seamless experience for all end users looking to access the relevant documents they need, when they need them.